Affiliate software is designed to run your entire affiliate program – from top to bottom. So you can only imagine how much the affiliate marketing program you're about to run will be depending on it.
There's no denying that how your ecommerce company fairs on after setting up an affiliate program, for the most part, depends on the affiliate software you choose. Of course, you have dozens of software options to choose from. So how do you determine which affiliate software is best suited for your ecommerce company?
What's Affiliate Marketing?
People rely on recommendations for the buying decisions they make. Car mechanic, Chinese food, or the latest gadget – they want to hear it from the person they trust if that's a great purchase. That confirmation seals the deal. It's the last thing they need to hear to squash whatever little doubt they still had.
Essentially, affiliate marketing is where you promote your products online by leveraging the power of influencers. It's a strategic move to grow your sales and reach clients that you've never interacted with before.
What's an Affiliate Program?
An affiliate program is a well-defined performance-based marketing system where a merchant pays commission to affiliates for every product or service a customer purchases through the affiliate's link. This program has four key players, and they include the merchant or the e-commerce retailer, the affiliate, the affiliate software, and the buyer.
Affiliates programs come in different forms and shapes. So while some are designed to pay affiliates in terms of percentage, some have a fixed amount that they pay. That goes without mentioning those that scale up based on the total number of purchases people have been making through the affiliate's link.
Many of the ecommerce companies that you know do provide affiliate programs that you can run.
Running an Affiliate Program through Affiliate Software
As a business owner running an affiliate program, you have the option of using affiliate software. Choices abound when it comes to the software you can use to run the program. It's even possible to run multiple programs on a single affiliate marketing software account.
At a basic level, affiliate software allows you to track payout commissions and affiliate sales statistics for individuals, monitor your affiliate program, and facilitate the invoice generation process. 
What qualifies one affiliate marketing software over the other?
Not all affiliate marketing software programs are fashioned from the same fabric. That's to say, each one of them comes with its own set of features and functionalities.
However, you might want to make sure the affiliate software you're about to choose has the following list of features: 
A Simple Set up Process
An excellent choice of affiliate software should be one that takes you through fewer hoops while trying to set it up. It should be one that doesn't require you to download a second software or plugin to make it work.
Rather, good affiliate software should come as a full-suite, with everything you'll be using stuffed in it. It should feature an intuitive interface, without pushing you to learn HTML or any other programming language, for that matter, to understand it.
Even more important is that the program must come with all the installation instructions built in. It must feature clear instructions on how to get started or achieve something without pushing you to hire a software developer. 
Supports Multiple Affiliate Programs
Many of the merchants you know don't just sell one product or service. They have a diverse range of products or services that they'd wish to promote. 
That means they'll be looking for an affiliate marketing software that can run a series of these programs at a go. So, unless you're sure you won't be adding another product or service in your pipeline, you might want to consider going with an affiliate marketing software that allows you to create multiple affiliate programs.
Compatible with Mobile Devices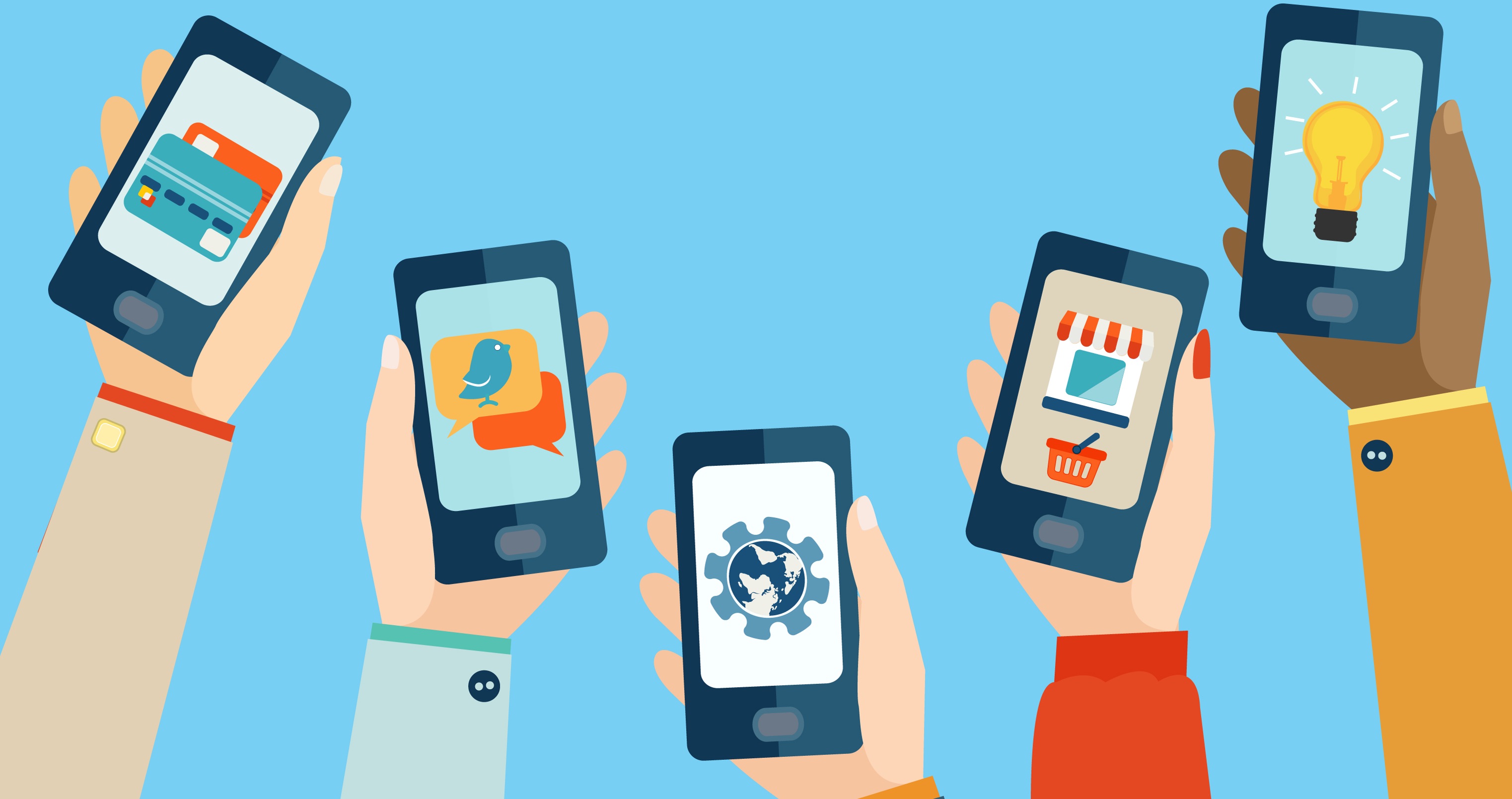 Not all affiliates own laptops and desktops. And even those that own one don't always have them with them wherever they go. So you might want to consider choosing a program that works just fine on a mobile device.
You affiliates would want to check their control panel and go through their commission reports or handle any other aspect of their affiliate program using their mobile devices. The last thing you want to do is to restrict them to a laptop or desktop.
Cloud-based
Good affiliate software won't require you to get a dedicated server or VPS for hosting it. Ideally, it should be cloud-based, hosted on the software creator's server. That way, you can be sure it's at least secure and reliable.
You also don't want to be backing up your site from time to time just in case something goes wrong or whenever you don't make your payment on time. It also shifts the responsibility of updating, securing, and managing the software back to its creators. 
Easy Integration with various payment gateways
Before you jump on any affiliate program, take a look at the payment gateway options that you have. Which one among them is supported by the program?
And after you've singled out which gateway option could work with the program, you want to make sure you'll have an easy time integrating it with the system. If it's too complicated to the point that you have to hire a web developer to help you out, consider checking out the next available option.
Should stack a full set of all the required tools
For an affiliate software program to be termed as good, it must contain all the tools both the merchant and affiliate will use to manage every key aspect of affiliate marketing. It should also be flexible enough to serve whatever purpose a user has in store for it.
It should work with your business, regardless of what it is that you do. It should not discriminate based on hosting or which CMS program you're using. Even better, it should be able to run multiple affiliate programs, integrate with other software programs, offer back-office management, and even support email marketing.
Offers Effective Tracking not dependable on Cookies
Typically, affiliate marketing software programs offer tracking cookies that run for a certain period. These cookies are meant to track sales and award them through the affiliate referral links provided.
However, if a buyer clicks on a link and clears their cookies before completing a purchase, no credit will be awarded. 
However, for a good affiliate software program, there are other ways that the software can track a sale and reward it accordingly. Examples include a flash cookie, which can still track a sale even if a buyer decides to clear their cookies.
Another tracking option that affiliate software can use to track a sale is through IP addresses. A software program that uses all these options will be working to ensure that every sale made through an affiliate link will be tracked and rewarded accordingly.
You should be thinking in terms of creating an affiliating marketing program that has the potential to grow. There should be no limit as to what length it can grow, and that's where multi-tier marketing comes in.
With good affiliate software, there should be an option where you allow your affiliate to recruit other affiliates and continue earning from them. We're simply talking about creating a multi-level kind of marketing.
Your goal should be to recruit as many affiliates as it's humanly possible. But you don't want to do the job yourself, so you assign the job to your affiliates and let them go around looking for someone they can bring on board.
Multiple Creatives
Your affiliate software must have more options that an affiliate can use to promote your products or services. It must have a series of features that an affiliate could use to target even more users of your product.
The software tool must grant your affiliates the power to create ads, peel pages, create flash banners, and replicate lightboxes.
SEO Juice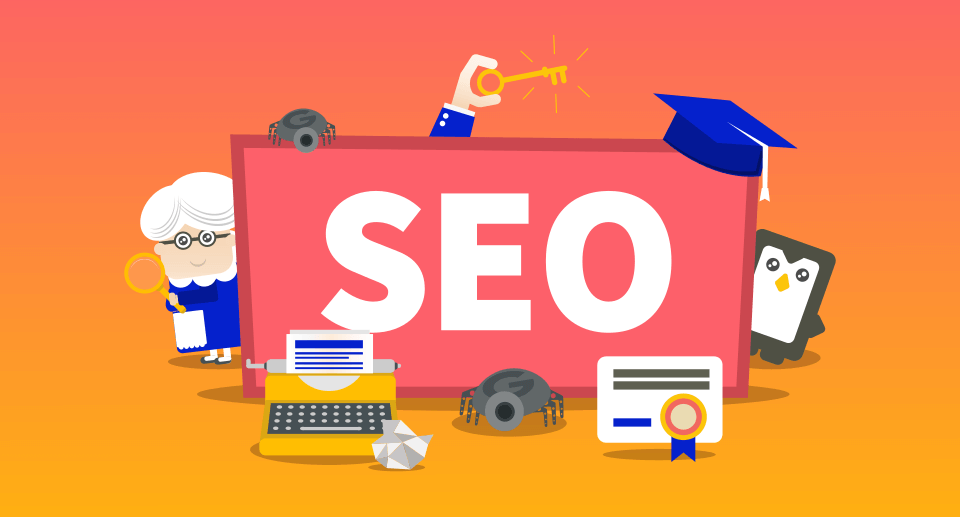 Does the affiliate program come with any SEO value? Does it, in any way, propel your ecommerce store up the search engines' ladder? Or is it deadweight when it comes to this?
One way to tell if an affiliate program can enhance your visibility in the search engines is by making sure it facilitates the use of hashtags. Also, make sure the program has affiliate links that it provides to your marketers. And most importantly, it must be able to track your marketers' info and use it to award your site with a higher ranking in the SERPs.
Seo-friendly Affiliate Links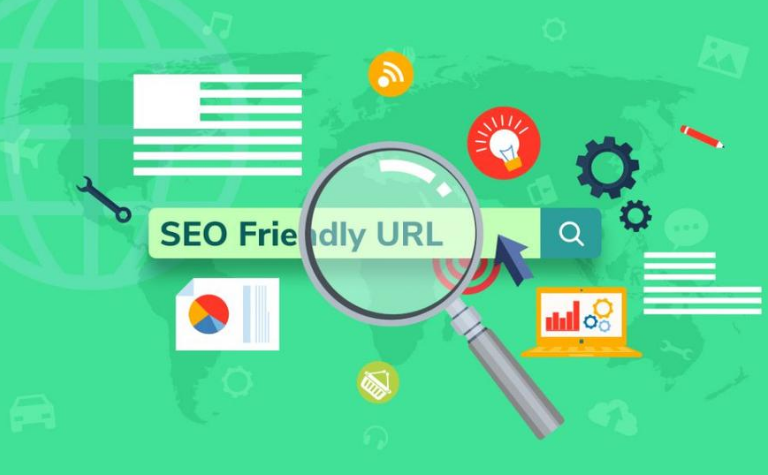 Are the links provided by the program offering any SEO value? Do they utilize keywords that search engines can pick on and reward them in the SERPs?
You don't have to over think the whole thing. A good affiliate marketing program will be quick to mention if its links are SEO-friendly. Alternatively, look at the nature of the links. Should it turn out that the links can integrate keywords, then you don't need further explanation as to whether or not they're SEO-friendly.
No long-term contract
Good affiliate software shouldn't have contracts that hold you hostage. You don't have to continue using the program even when it's not serving its intended purpose to the expected standards.
No contract should bind you to a particular affiliate program. Should you feel like quitting it or jumping ship, the process itself should be as easy as clicking on a button, and that's it.
Their payment system should be one that you pay as you go. You should be able to cancel it any time the program fails to meet your needs without being taken through unnecessary hoops.
Can help you with conversion
To what length does the program go to ensure that you have an easy time getting your leads to take action.
An affiliate program isn't just concerned about driving added traffic to your site. It goes the extra mile to ensure that a good chunk of the traffic that comes in ends up as customers.
Of course, the whole idea of affiliate marketing works to ensure that the quality of traffic you direct to your site is quality enough for easy conversion. 
Use Your Domain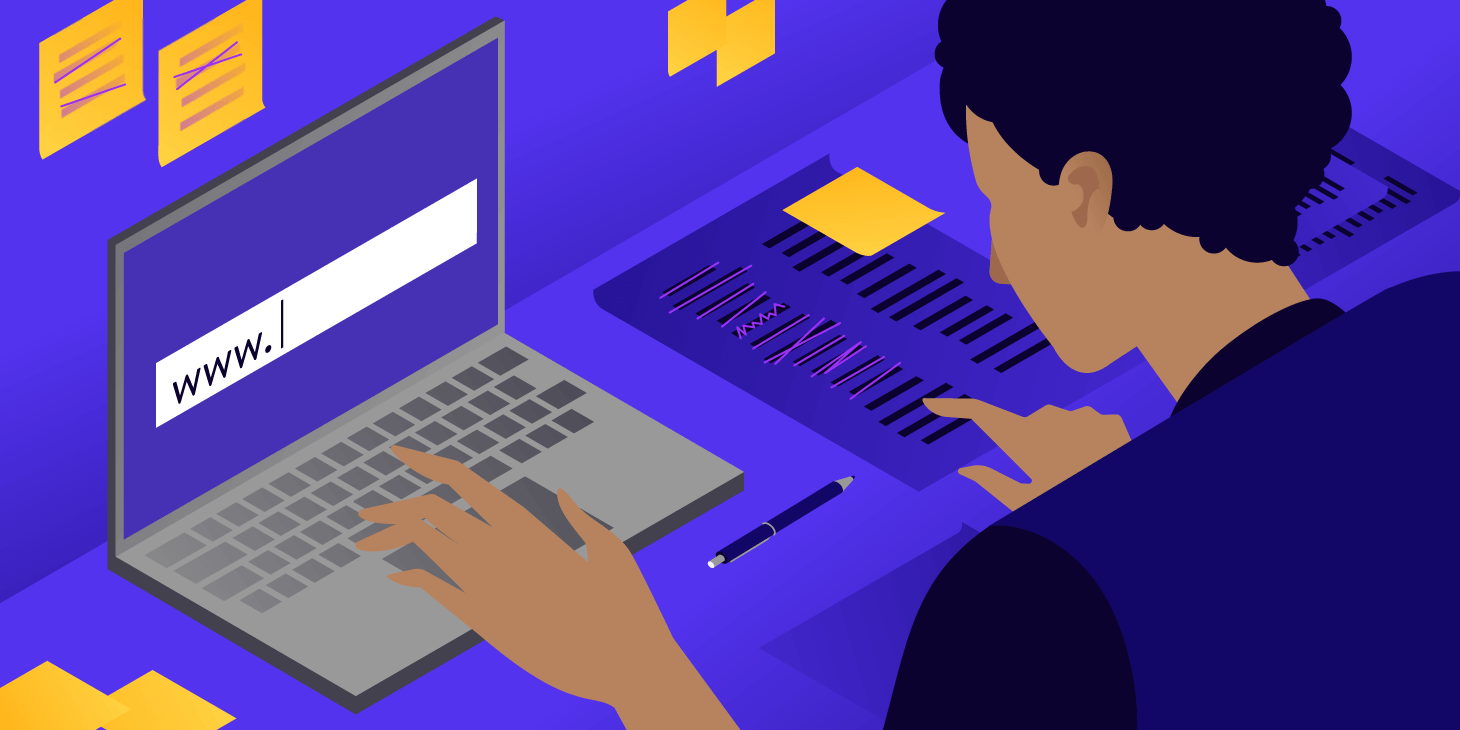 How easy is it for you to use a customised domain name? Does the program come with any feature that facilitates the process of registering your domain? What's the process of pointing the program to your preferred domain?
If it's easy, then that's another reason you should consider using that particular software. The process of setting up a new domain and even modifying the general setup and everything else should be one you can handle with zero amount of strain on your part.
The least they could do, just in case you'd wish to use a customized domain name of your choice, is to help you set it up.
Option to Translate to your Choice of Language
How many language options does the software offer? Unless all your customers are in an English speaking country, you'd want to make sure the program can be translated into a language the bulk of your customers understand.
The option to translate to different languages eliminates the restriction your affiliates are likely to have when targeting customers. In other words, they can target absolutely anyone, regardless of where they are or which language they speak.
Also important is that the process for translating the language be an easy one. It should only take you a few minutes of your time to set up.
Free Trial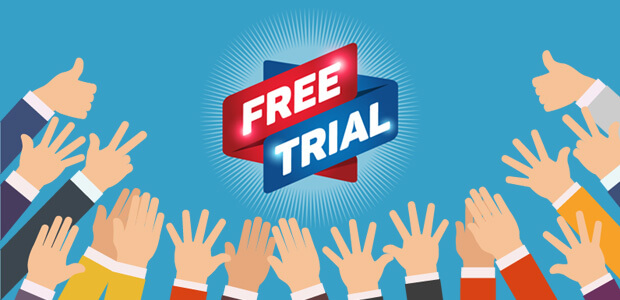 You want to get a handle of the program before you can go ahead and invest your hard-earned cash on it. By the time you'll be shelling out your cash for it, you want to be sure that you'd have known how to use it and that you're not using your money to experiment on something that may turn out to be a huge disappointment.
That should be followed with an option to cancel the program should you find it unsatisfying.
Lastly, you want to make sure the cancellation process isn't one to strain you. Just a simple click of a button and that's it.
Top Affiliate Marketing Tools to Increase Site Traffic and Sales
Knowing the factors you should consider when looking for an affiliate marketing tool is just one piece of the puzzle. The next step is identifying one or more tools with the potential to boost your brand's sales and drive quality traffic to your landing pages.
We spent the last couple of weeks researching and testing different affiliate marketing tools for businesses. Here is a detailed review of the different tools based on their features and suitability. 
Voluum: Best Affiliate Marketing Tools for Ad Tracking
Voluum is a top-rated affiliate marketing tool that offers features designed to help independent affiliate marketers and brands to track ads. 
Use it to track and analyse data from your advertising campaigns. The reports will give you insights into exactly what you should do to enhance ad performance. 
One aspect that gives it a higher cutting edge is that it works perfectly with a wide range of advertising traffic sources such as social media and email. If you don't know how to run ad campaigns, Voluum offers pre-built templates for different platforms. Below is an image of all the platforms that Voluum supports.
In addition, Voluum supports a wide array of advertising formats, so you may not need an additional tool. The formats include:
Native ads

Display banner ads

Push notification ads
The support team is friendly, always available, and promptly responds to queries. Compared to other tools and the features Voluum offers, we believe the pricing model is OKAY. 
Chatbot has redefined how brands offer support to customers, especially past working hours. The chatbots have been revamped to use AI and machine learning to engage with potential customers and generate leads. 
When running an affiliate marketing program, a robust chatbot will come in handy to maintain constant communication with your target customers. MobileMonkey does precisely that and more for brands like yours. 
Here are some statistics that prove the capability of chatbots to scale up your business.
Increases website engagement by 3X

Boost conversion rate on the website by 45%

Increases the likelihood of potential customers returning and completing a purchase by 63%
The OmniChat technology that powers MobileMonkey enables users to communicate with customers across different channels. The channels are not limited to the website but also via popular messaging apps such as WhatsApp and SMS text messages.
Here are some of the reasons why you should consider adding MobileMonkey to your affiliate marketing campaign.
To generate and qualify leads from different traffic sources
To crank up user engagement on social media platforms such as Instagram

To get more product or service reviews

To create a robust sales chatbot

To conduct a Facebook contest or giveaway
MobileMonkey is the tool you need to communicate with potential customers on different platforms constantly. The messages are stored in one unified inbox to keep this organised and enhance efficiency.
AffJet: Best Network Performance Analytics Tool for Affiliate Marketers
When doing affiliate marketing or any other digital marketing campaign, it's imperative to monitor the earnings from each network to identify areas that need to be improved. 
AffJet is an intuitive and modern network performance analytics tool that's wired to enable you to monitor multiple affiliate networks on the go. The reports are displayed in one user-friendly dashboard. 
By using this tool, you can perform essential tasks such as demoting non-performing links, narrowing down missed conversion opportunities, and benchmark commissions in just one click.
You don't need any programming skills to install and set up AffJet, as there are clues on each stage to guide you. When analysing the reports, you can use filters to get only data that matter the most to your brand, track trends, create detailed reports for sharing with other departments, and monitor affiliate networks independently. 
AdThrive: Best Affiliate Marketing Tool for Boosting Website Ad Performance
Continuously tracking and improving website Ad performance is essential to get maximum ROI from an affiliate marketing campaign. Most of the conventional tools in the market offer shallow or skewed results that are insufficient to make informed decisions.
AdThrive helps brands jump this handle by offering more robust and accurate website ad performance reports. Unlike other tools that leave you to do everything by yourself, this tool will hold your hand and work with you through every process of optimising the ads to increase their performance.
Its ability to improve your brand's ad performance relies on its ability to deeply analyse your data to recommend advertisers who have the highest potential of getting the best performance on your website. 
Expect an increase in CTR on your ads and more revenue once you install AdThrive on your website. Sure, you can start with Google AdSense to learn the ropes, but after that, upgrade to this tool to get maximum ROI from every ad you post on the website.
AdPlexity: Best Affiliate Marketing Tool for Ad Intelligence
Ad intelligence is one of the factors that will make all the difference in your affiliate marketing campaigns. AdPlexity is ranked on multiple websites as the best affiliate marketing tool for Ad intelligence, and we concur that it deserves that title.
With this tool, you will be able to monitor the ad profitability of your competitors across different ad formats or types, including:
Mobile

Desktop

Native

Push

Enterprise
So, what exactly does AdPlexity do? Is AdPlexity worth buying? These are the two common questions customers ask about this new generation tool. Here are the answers.
AdPlexity is a new generation tool with a special algorithm that accurately monitors your competitors' most profitable ad campaigns based on mobile traffic sources. The reports it generates will enable you to make informed decisions, such as the type of ads to use for a particular campaign.
It offers a plethora of reports on the identified profitable ad campaigns such as:
See all campaigns the competitor is doing in more than 75 different countries.

Discover profitable campaigns on mobile popup traffic sources

Ability to analyse the performance of in-app ads running on hundreds if not thousands of Android mobile applications that AdPlexity monitors.

Discover hidden campaigns that competitors run exclusively on 120+ mobile carriers

Real-time insights into campaigns the competitor run on mobile ad exchange platforms

Ability to download landing pages with their components such as JavaScript, Images, CC, and more. The components are bundled together in one zip file that you can download from your AdPlexity account dashboard.

Conduct research based on specific keywords, affiliate network, publisher, advertiser, and more

Locate ads promoting affiliate offers in 100+ affiliate networks.
Please take a few hours to understand how to use the tool to perform any of the above functions to get maximum returns.
First, the most successful digital marketers prefer managing their ads instead of delegating the tasks to a third party. Zeropark is a modern advertising program meant to enable users to launch ad campaigns using different ad formats. 
Its user friendly and ideal even for new brands that are for the first time trying affiliate marketing to boost sales and drive traffic to their websites. Some of the ads that you can launch via the platform include:
Popup ads

In-app native ads

In-page push ads

Push notification ads

Domain redirects
According to the company, this tool has access to millions of monthly clicks on ads with different formats, so rest assured that there will always be inventory to support your campaigns. 
Use it to test whether the market is receptive to new products before launching them fully. The results from the initial campaign will inform your decision as to whether pump more resources into the campaign or reduce to safeguard the financial stability of our business. 
Another benefit of using Zeropark is the fast campaign approval process compared to other platforms such as Facebook ads. The chances of your campaign's decline are also low as the terms and conditions are modest.
That, however, does not mean that every campaign gets the nod from the platform management. If your campaign is declined, you will receive a detailed explanation of the reasons and what you can do to conform to the requirements. 
Unbounce: Best Tool for Creating Landing Pages 
The quality of your landing pages will determine the success of your affiliate marketing campaign. If the page is poorly designed and unresponsive, it will be an uphill task to generate sales. 
Unbounce solves this problem by providing a host of features for creating professional landing pages. It's the most preferred and popular landing page builder in the market today. You don't need any coding skills and experience to create your first landing page using the tool.
Two of the primary factors that give it an upper hand are Smart Traffic and Conversion Intelligence. It's essential to have a custom landing page for highly targeted campaigns. With Unbounce rate, you can create such a page and monitor the results continuously to know which elements to improve or delete.
Unbounce has everything you need to ensure that the ad collates with the content on the landing page. If you sell multiple products, you can create a custom landing page for each product without spending a fortune or hours on your computer.
The customers will convert if you direct them to a specific product page instead of one page with multiple products. Focusing on one product per page will also prevent confusion and increase conversion rate as customers' attention won't be diverted to any other product apart from the one advertised.
Even though not recommendable to do it all the time, you can duplicate landing pages from previous successful campaigns to save time and create many high converting pages. Go the extra mile to use Unbounce A/B testing features to test the feasibility of different designs for your brand. 
ThirstyAffiliates is a dedicated WordPress plugin designed to help affiliate marketers do link cloaking. 
Online customers get annoyed when they randomly receive a long URL link to a product. The chances of them clicking are low, especially if there is no subsequent text to explain what the link is about. ThirstyAffiliates helps marketers to create prettier and user-friendly affiliate links in just one click.
Like virtually all the other affiliate marketing tools discussed in this guide, this WordPress plugin is extremely user-friendly, even for new affiliate marketers. 
Rebrandly: Best Affiliate Marketing Tool for Tracking Links
Tracking links is a must if you want to succeed in affiliate marketing. Rebrandly offers a simple and intuitive way to track hundreds of affiliate links in one dashboard. You can also use the tool to create and track the short URL link sent out to the target customers.
Be sure to include your domain name in the link to encourage the prospects to click.
Concisely, Rebrandly is like a powerful version of the popular Bitly platform. Its customisation features and advanced analytics make it ideal for brands in any niche.
Despite the many features, it's cheap, and the company frequently offers discount coupons that you can leverage to save money. Branding your affiliate links using Rebrandly has the potential of increasing CTR by 34%. 
TailWind: Best Affiliate Marketing Tool for Pinterest and Instagram
Running an affiliate marketing campaign on Instagram or Pinterest doesn't have to be a complicated affair. 
TailWind is an advanced tool that will do all the heavy lifting to ensure maximum ROI from Instagram and Pinterest affiliate marketing campaigns. 
Simply put, it's a social scheduler with advanced features that allow users to do the following on Instagram.
Schedule videos and posts depending on when most of your audience is online and engaged.

Smart hashtag finder to help you locate the most relevant and popular hashtags to spice up your Instagram posts.

Smart shortcuts to complete specific tasks fast include finding relevant hashtags, tagging relevant users' locations, and formatting captions in one place.

Ready post ideas that you can customise to suit your brand

Visual planning window that previews your profile before it goes live

Free landing page

Ability to add clickable links to Instagram posts
TailWind offers similar features for Pinterest, but we dare say it's most suitable for running Instagram affiliate marketing campaigns. 
The Final thought
Most of the challenges ecommerce companies encounter while shopping for affiliate software is not asking the right questions before choosing one. This post touches on all the key points of what you need to know before deciding on the software to choose. For more information regarding this or help with managing your affiliate program, kindly talk to us at MediaOne marketing and let's get the ball rolling.