Singaporeans are said to be one of the heaviest internet users in the world – the second highest in Southeast Asia (has approximately 5 million internet users). To be precise, 88.5% of the population can be found on online shopping platforms. And children start accessing the internet as early as eight. 
That makes it safe to say that the future of Singapore is online.
Nothing newsy about this. It's a trend we're already familiar with; and one that will only grow stronger with time.
As it turns out, a sizeable portion of the population no longer shops in retail stores. The internet has made it possible for people to shop for virtually anything they want online through computers and mobile apps.
Why Singapore E-commerce?
E-commerce is fast-advancing everywhere, not just in Singapore. But why would anyone be interested in Singapore e-commerce in place of any other country?
According to Google's 2020 report, in collaboration with Temasek and Bain & Company, e-commerce sales in Singapore are expected to quadruple from U$38 billion (in 2019) to U$172 billion in 2025. 
This rise is fueled by rising consumer income, spending power, and digital adoption. Not to forget, nearly 90% of the population is now online. 
The Covid-19 pandemic would also accelerate ecommerce sales in the country. More than a third of the ecommerce sales made in 2020 were from new shoppers, with 8 out of 10 intending to continue shopping online.
So, why Singapore?
#1. A Digital Society
Singapore is a digital society, with nearly 90% of the population being found online. They have the second highest internet penetration rate. The active online population and digital infrastructure make it a promising e-commerce market.
The country might be smaller, but it's as dynamic as they come, with a ready market for almost everything. 
#2. Ease of Payments
Singaporeans' online shoppers prefer digital payment methods, similar to those used in North America: mobile wallets, credit cards, debit cards, and bank transfers.
Unlike shoppers in other SEA countries who prefer to pay for their goods in cash upon arrival due to banking problems, Singaporeans have no problem paying via a digital gateway.
Singapore's payment infrastructure makes it easy for international sellers to get paid accurately and on time.
#3. Strong e-Commerce Sales and Ecosystem
Singapore's urban landscape and demographics make it well-position for growth. Their ecommerce market value is expected to hit U$8 billion by 2025.
Some of the top-selling product categories in the country include:
Food and personal care

Electronics and media

Furniture and appliances
The Covid-19 pandemic accelerated e-commerce growth in Singapore. And with the pandemic's measures and regulations still in place, it's only natural that people will continue to make online purchases.
The most popular product categories post-pandemic are food and personal care categories. The two categories continue to grow as consumers switch to online for their everyday shopping.
Singapore has one of the most developed e-commerce ecosystems, with access to popular e-commerce platforms such as Lazada and Shopee.
Here's the thing:
Singaporean shoppers don't buy from the first site they come across. They scan about 3 or 5 of them before making a purchase.
From this, we can say the key to finding the right market price and marketing strategies is understanding your target audience.
#4. Easy Access and Connectivity
Singapore's easy access and connectivity make it a global shipping hub. The country can be easily accessed by sea and air.
What's more? They're the second largest container holding port in the world. They also offer more flights to SEA markets and China than any other country in the region.
That makes them a reliable partner in-market to handle logistics and distribution.
#5. Singapore is Part of the Comprehensive and Progressive Agreement for the Trans-Pacific Partnership (CPTPP)
Singapore has a free trade agreement with ten other countries – Canada, Australia, New Zealand, Japan, Mexico, Peru, Vietnam, Chile, Brunei, and Malaysia. That means they can claim preferential treatment for their products and eliminate tariffs in these countries.
#6. Third Largest Financial Centre
According to Global Financial Centers Index, Singapore is the sixth financial center in the world, after New York, London, Hong Kong, Los Angeles, and Shangai. 
The first financial index was published in 2007.
The ranking was based on surveys and over 150 financial factors, with quantitative measures from the Economist Intelligence, World Bank, United Nations, and the OECD. 
9 Best Online Shopping Platforms in Singapore [2022] 
#1. Qoo10
Founded in 2010, Qoo10 is one of the earliest e-commerce platforms in Singapore (formely known as GMarket). The company started when the e-commerce industry was relatively new. 
The business steadily gained traction over the years and has grown to be one of the largest e-commerce stores in the country.
Many Singaporeans love shopping at Qoo10 because it has almost everything they might want to buy. From food items, household supplies, kitchen utensils, and equipment to beauty products and cosmetics, Qoo10 is a highly coveted shopping destination for many Singaporeans. 
And their products are reasonably priced.
The e-commerce store is best known for its special promotions, gift cards, and vouchers.
Best Known For

Qoo10 is a SEA-ian e-commerce platform headquartered in Singapore. The ecommerce platform was formerly known as GMarket. 

Website Link

https://www.qoo10.sg/

Physical Address

150 BEACH RD

18 — 01

GATEWAY WEST

SINGAPORE (189720)

Contact Information

Phone: (65) 6500, 4440

Fax: (65) 6735, 3487

Operating Hours

Weekdays: 09: 00 to 12: 00

13: 00 to 18: 00
#2. Carousell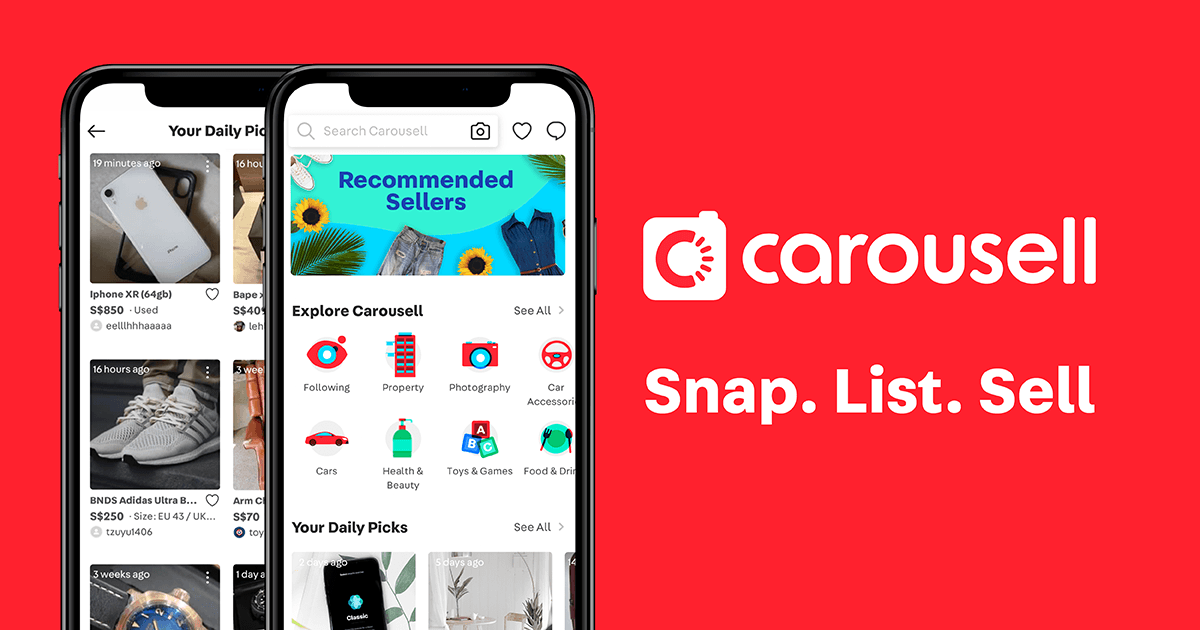 Carousell is more than just a platform for buying and selling. To every buy or seller they bring on board, they believe there's an opportunity that goes beyond transactional.
Founded in August 2012 by Siu Rui, Marcus, and Lucas, their mission was to help customers solve their problems – whether it's by decluttering or earning a side income. 
If you're shopping for kitchen supplies, fashion products, or just anything, Carousel promises, with utmost certainty, that they have it listed. They have books, beauty products, health products, clothes, electronics, household items, etc.
They also stock cars, motorcycles, and other motor products. Not only that, but they also offer car rental services for the public.
Even more interesting is that they allow sellers to market their skills on the platform – from IT services and marketing to house cleaning and other services.
Best Known for

A Singaporean-based C2C and B2C marketplace for buying and selling new and secondhand goods. 

Website

https://www.carousell.sg/

Address

GSK Asia House

23 Rochester Park, #05 – 01

Singapore 139234

Contact Information

Not available

Operating Hours

Monday to Friday: 10 am to 7 pm

Sunday to Sunday: Closed

Specialties

Buying, selling, smartphones, mobile commerce, technology, classified, e-commerce, recommerce
The company has nine offices across SEA, Taiwan, India, and Hong Kong. Their presence extends to eight markets under the brands like Carousell, OneKyat, Cho Tot, Refash, Mudah.my, Ox Street, and Laku6.
The company is backed by some of the leading investors in the country, including Rakuten Ventures, Telenor Group, STIC Investments, Sequoia Capital India, and Naver. 
#3. Hipvan
Hipvan was established in 2013 as an e-commerce store targeting millennials and kids. Their product list carried thousands of design items, from home furniture to bedding, mattresses, and decorative centerpieces, targeting a cost-conscious market segment.
Their products are affordable due to them cutting retail overheads from prices. 
They introduce new products weekly, with unlimited shelf spaces for sellers – something you can't achieve with traditional retailing. 
The company has products that serve different functions, such as storage sofa beds. But their greatest strength is in being thoughtful about maintaining clean and straight lines of products whenever possible.
Their furniture lines have gathered great online reviews, particularly for being stylish and unique.
They're preferred for their lookbook on ideal home styles. They also offer free assembly and delivery services.
You can access the site online or download their mobile app (available for iOS and Android).
What's the ecommerce store best known for?

Singapore is a leading home furnishing brand with over 100,000 satisfied customers

Website

www.hipvan.com

Address

Suntec City

3 Temasek Boulevard

#2 – 728/729/730 Tower 3

Suntec City Mall

Singapore 038983

Contact Information

(65) 6291 1725 (they only accept phone calls via this line. Don't message or WhatsApp).

Email address: wecare@hipvan.com (for customers that want to contact them for inquiries or more information on their products). 

B2b@hipvan.com (for business inquiries only)
HipVan prioritizes comfort and functionality.
#4. Zalora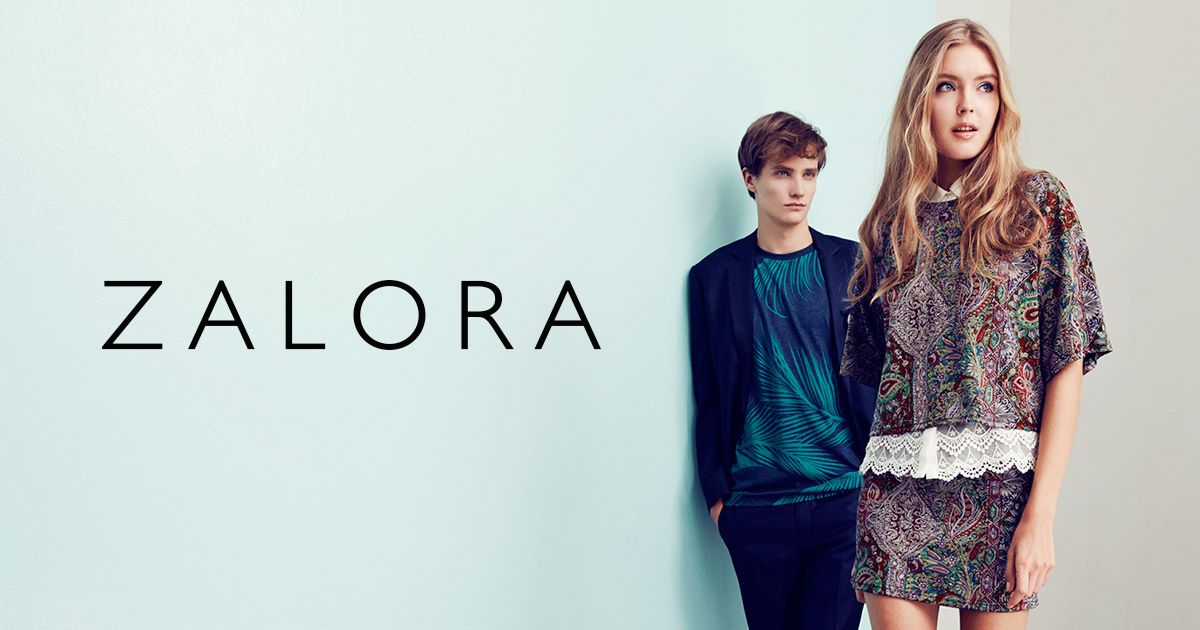 Zalora is a household name in the fashion industry.
The company stocks an ever-expanding line-up of international and local brands tailored for consumers in the Southeast Asian region. 
Their selection of more than 50,000 products covers every aspect of fashion, from sneakers to slip-ons, skirts to dresses, watches to sportswear, and so much more.
They have T-shirts, summer shorts, denim jeans, sunglasses, and everyday necessities. 
It's a popular online shopping store for both genders. 
For menswear, they also have one of the most outstanding selections you'll ever come across.
Men can choose from hoodies, sweatshirts, backpacks, watches, casual shoes, and more.
The platform also stands out for its 30-day free return policy. In case a customer doesn't like any of the items delivered, all they have to do is return them within 30-days, and they'll receive a full refund. 
Among the brands they stock, there's Adidas, Chanel, Topman, Armour, and many others. Not to mention, all their products are original, not counterfeit (bought directly from brand manufacturers).
What's Zalora Best Known for? 

Zalora is a household name in the fashion industry. They have an ever-expanding line-up of local and international brands tailored for consumers within the SEA region. 

Website

www.zalora.sg

Address

51 Bras Basah Rd

#07-01/04

#05One Central

Singapore 189554

Contact Information

Not Available

Operating Hours
Monday to Friday:

from 9 am to 6 pm

Closed on the weekend
#5. Lazada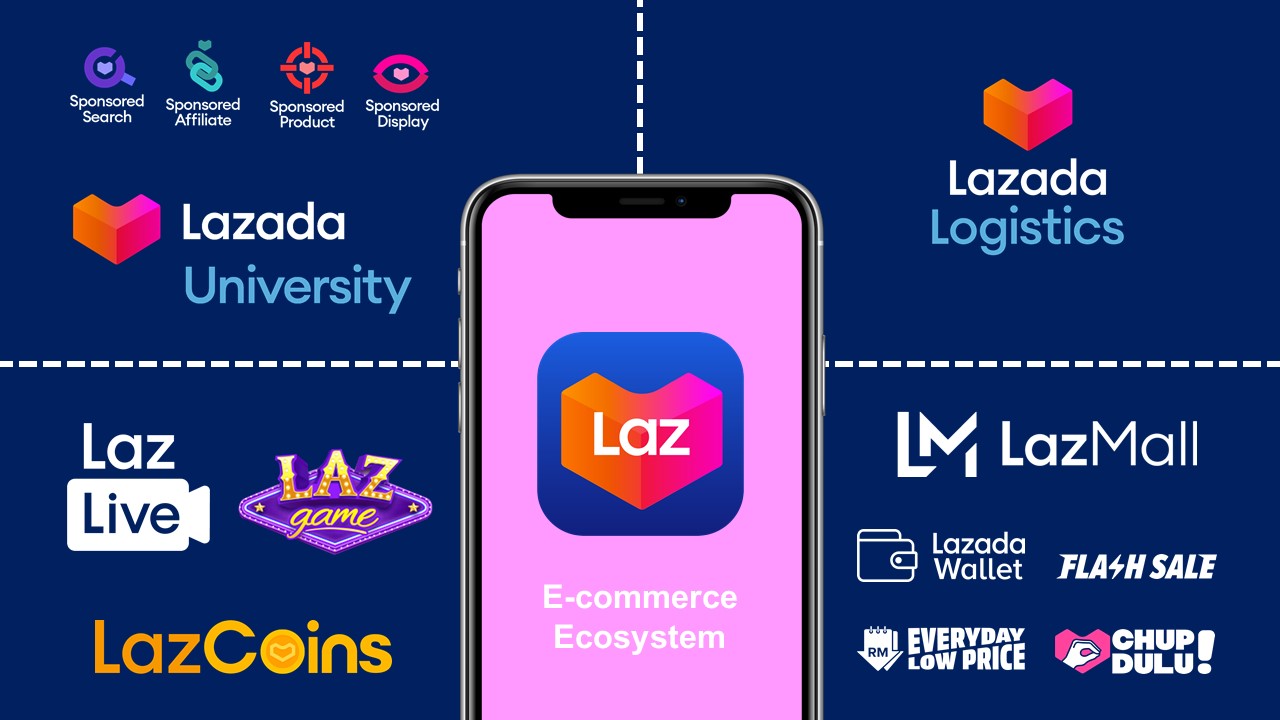 The e-commerce landscape in Singapore is evolving fast, and Lazada is among the companies at the forefront of it.
Like Qoo10, Lazada has been around since 2012. And not just in Singapore, the company has been accelerating its growth in Malaysia, Indonesia, Thailand, Vietnam, and the Philippines. 
They also boast the largest payments and logistics network in the region. That makes them an important, almost unignorable, part of daily consumers' lives. They aim to serve more than 300 million shoppers by 2030.
Owned by Rocket Internet, a German company, the future looks bright for Lazada. Alibaba saw its potential and bought a majority of Lazada's stock, making it one of the formidable forces in the e-commerce industry in Singapore.
The competition might be stiff. But Lazada has a string of features that give it an edge. Among them is the ability to track your order in real time, courtesy of their "Track My Order" feature.
They also have one of the most user-friendly interfaces you'll ever come across. It should only take a few clicks to get the product you want. 
Lazada stocks every product you might want to buy online, from fashion and accessories to electronics and kitchen supplies, and automobiles, you name them.
Their products and discounts are also nicely organized on their website and app. 
What's Lazada Best Known for? 

Lazada is a leading online shopping mall in Singapore. 

Website

www.lazada.sg

Address

51 Bras Basah Road

Singapore 189554

Contact information

(65) 6995 2888

Operating Hours

Monday to Sunday: 8 am to 11 pm
#6. Shopee
Shopee is a multinational technology company founded on February 5th 2015. It's a subsidiary of Sea Ltd, first launched in Singapore as a social-first, mobile-centric marketplace before expanding to several other countries, including Taiwan, Poland, and Latin America.
The platform allows users to buy and sell products. To differentiate itself from other e-commerce stores, Shopee offers online shopping security through an exceptional escrow service they call Shopee Guarantee. 
This service withholds payments from sellers until buyers confirm that they received their orders.
Shopee has some of the cheapest deals you'll ever find online. They also offer a diverse range of products, including men's and women's fashion products, children's toys, mobile phones, gadgets, kitchens, home supplies, mobile phones, etc.
The ecommerce marketplace is best known for its flash deals, huge discounts, and super-fast delivery.
What's Shopee Best Known for?

The name Shopee is synonymous with Singapore's e-commerce landscape. It's as if the platform was tailored for Singapore market, with everything it offers snugly fitting the market. The online store is easy to use, secure, and, most importantly, fast. 

Website

www.shopee.sg

Address

5 Science Park Drive

Shopee Building

Singapore 118265

Operating Hours

Monday to Sunday: 8 am to 10 pm
#7. Yeobuild Homestore
As the name suggests, Yeobuild Homestore is a home and kitchen appliance store in Singapore best known for offering free delivery. 
The company specializes in helping Singaporeans equip their houses with the best-suited appliances. 
Yeobuild Homestore didn't start as an ecommerce store but as a home repair company going by the name Yeobuild Homepair (founded in 1980). 
The company has evolved a great deal over the years. Now they don't just repair home appliances and stock everything you might need to make your home functional and livable.
They sell wine coolers, cooktops, ceiling fans, and so many other items you can buy. And not just that, they also sell the spare parts you can use to repair the same home appliances you buy from them. 
And the best part is that they'll deliver whatever you order from them right at your doorstep, all for free.
Whats Yeobuild Homestore best known for? 

Free delivery services

Home appliances and spare parts

Over 42 years of home appliance experience

Website

www.ybhomestore.com.sg

Contact information

Techplace II

5,000 Ang Mo Kio Avenue 5 Techplace 2

#02 – 10 Singapore 569870

(65) 6232 9328

sales@ybhomestore.com.sg

Operating Hours

Monday to Thursday: 8:30 am to 6:00 pm

Closed on Friday, Saturday, and Sunday
#8. MakBesar
MakBesar is a new Media and Events agency established by the trio of Haryani Othman, Firdaus Faisal, and Lina Liyana. Despite having busy schedules in their respective careers, the three decided to combine their effort and run this fast-growing company. 
It took them many sleepless nights of working and strategizing and the help and support they received from family, friends, partners, and vendors to grow their company to where it is and to be finally recognized as one of the most promising eCommerce websites in the region.
Their mission? To be a big-sized, organized, influential, respected, and brave events and media agency in Singapore, connecting Muslim-friendly consumers and businesses in Singapore, Southeast, and the rest of the world.
As a business, MakBesar deals with various services. But their online store, Makbesar Garage, sells a broad range of services, from apparel and accessories and everything in between. 
We suggest you go ahead and check out their stores in case something catches your eye.
| | |
| --- | --- |
| What's Makbesar the go-to ecommerce store?  | They sell a diverse set of home products at affordable prices |
| Website link | https://www.makbesar.com/garage-makbesar |
| Contact Address | salamsis@makbesar.com |
#9. Live Commerce
Reebonz re-launched as Livecommerce Entertainment Pte on December 26th, 2021. They would acquire all brand and digital assets of Reebonz. 
Their FB and IG live shows share the life of a Singaporean live anchor host residing in Italy, bringing you the best curated European fashion and lifestyle.
The company founders (those managing Livecommerce) have been loyal fans of Reebonz since it started (in 2009). So, after acquiring the company, they decided to bring back the joy and excitement they felt when shopping with Reebonz during their offline pop-up sales and online events.
Nothing has changed. If you loved Reebonz, you'll sure also love Livecommerce. 
Key Features

Luxury fashion items

Huge variety of fashion items

Website

http://www.livecommerce.live/

Contact Information

(65) 6499 9469