You've finally built your android app and published it on Google Play Store. Now what?
How do you make your app achieve the desired number of downloads and subsequently make it a success?
The answer is Marketing. 
Unless you're already established, with a solid fan base and a couple of thousands of ready users on the wing, you need to figure out how you're going to make people discover the app.  
We will be sharing a few marketing tips that you could use to promote your app. Whether it's a new app or an existing app that's not doing so well, you'll find these marketing tips helpful.
Note that you do not have to run with every marketing idea we mention here. Pick only a handful that suits your app and target market, and execute them to the best of your abilities. 
Here are the Essential Tips to Market your Android App
Create a Simple Landing Page for the App
Your app needs a simple landing page that clearly defines its USP and what it can do for the user.
Nothing fancy — just a simple landing page with 3-4 paragraphs of text, an easy-to-spot app download button, one or two screenshots, a video, and a way for visitors to get in touch with you should they have any questions or get stuck.
You can draw inspiration from the cash app, one of the best examples we could find. 
Start a Blog
You could start a blog for your app. The idea is to create a content-rich resource on the web that's solely dedicated to your app and core services. 
You want to establish yourself as a niche expert in the field or an authority figure that people can listen to and learn from.
The blog could be about tips, tricks, new features, industry-specific news relevant to your app, or anything that you think will be of value to the end-user of your app.
Use social media
It's not just about using social media but using it wisely and strategically. Copying and pasting a link to your latest app in a tweet or Facebook post is not the way to go. 
Engage. Be interesting. Be informative. Do not be self-centred or gimmicky. Tease. And, most importantly, intrigue. Make yourself shareable and click-worthy by sharing valuable resources that people want to read, learn from or talk about. Go where your customers are and stay relevant.
Create a Teaser Landing Page:
Create a teaser landing page to collect beta subscribers for your app via an email subscription form. 
Why do this? 
Because it's good to get people interested in using your app before it's released — they will be your first line of evangelists, and you can reward them for their efforts with beta invites.
Create a Video Intro for your App: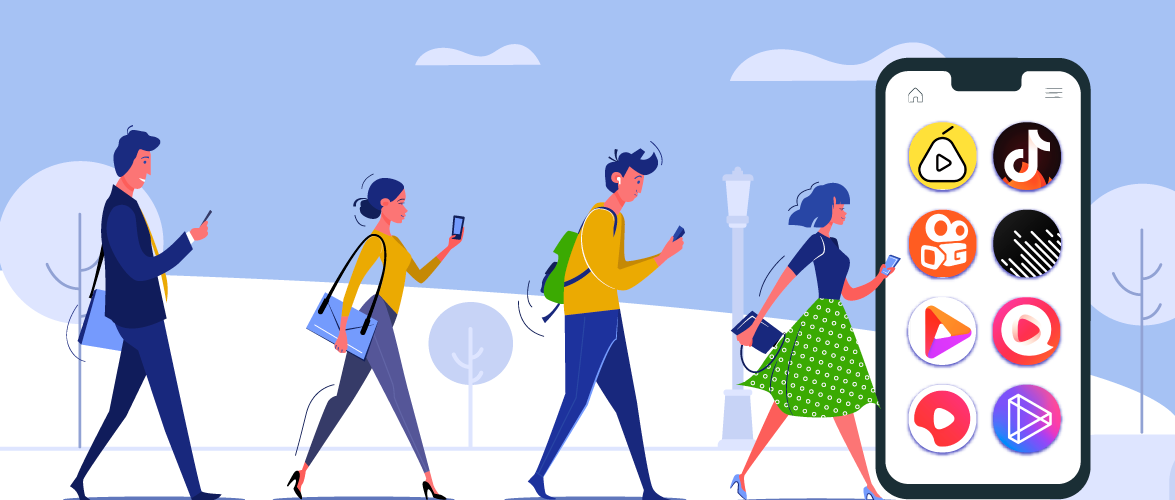 A short one to two-minute video that introduces users to the idea behind your app and how it works is a great way to engage your audience.
You can upload such videos on YouTube or embed them inside your blog posts or teaser page.
However, you only want to do this when you're sure you've gotten yourself a winner product that you won't be changing for a while.
Consider Pitching Tech Blogs
This is a tough one. We understand. 
But it's not entirely out of reach. Publishers are always looking for fresh content, provided it's relevant to their niche audience or solving a specific problem. If your app falls into any of these categories and you think you have an interesting story to tell, go ahead and reach out to them with a short email explaining why you think they'll find your app interesting to their readers.
Do not expect all of them to bite, but there's no harm in giving it a try. And remember, no one owes you anything in this world. Just make sure you don't come off like a lazy bum who took the easy way out by sending an email without doing any research.
Host a Giveaway Contest
Use services such as rafflecopter.com to create special raffles and prizes to give away to users who share, post, and tweet about your app.
You can give away in-app currencies, paid versions, and other app-related prizes and see the amount of interest the app generate — not just from press releases that you send out with a PR distribution service. Never underestimate the power of real people telling their friends and family about something cool they discovered on the Internet.
Build an API
API stands for Application Programming Interface. It's a software intermediary that allows two apps to talk to each other. Good examples of this are Facebook, Twitter, and Google. These apps enable other apps to integrate features like login, sharing, etc.
You could consider building one for your app if it's something that lends itself well to integration by third-party developers. But make sure you do it before the initial launch of your app, and preferably before even the beta launch, so that you can properly gauge how much interest such an add-on generates. 
Optimize Your App (You need an App Store Optimization (ASO) Strategy)
ASO means optimizing your app's presence in Google Play and Apple's App Store to maximize visibility and increase organic downloads. It includes things like writing compelling titles and descriptions and creating quality screenshots or videos for users to watch before downloading or buying it.
Do some research on the best ASO practices and get creative.
The bottom line is that if you can get more eyes on your app's presence in the market, you'll also get more people trying your app out and possibly even converting into paid users.
Become a speaker
See if you can land a public speaking gig at a local college or university or even a small Internet company. You could either give a talk on app development share a story of how you decided to become an indie developer and what lessons you've picked along the way.
Whatever it is–remember that this will be an excellent opportunity for you to establish some early credibility and get in front of your target demographic.
Build a Mailing List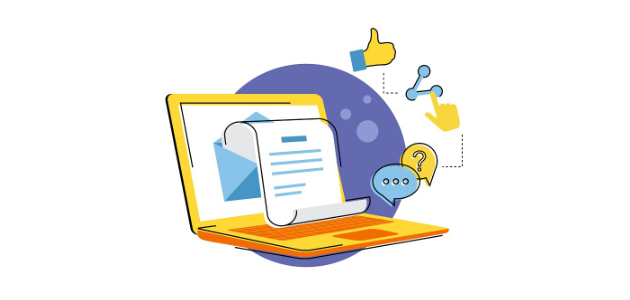 By now, you should be connected with several hundred people who would love to hear about the next app you're putting out before anyone else hears about it. So drop them an email once every few weeks and see if anything sparks their interest.
Include links to your app's landing page, or even embed a working preview link that will be available for a limited time only (you can use something like this.
It's a great way to build anticipation and possibly even drive up those first critical sales.
Post a Job
It's understandable if you don't want to expand your team right away. But what about hiring freelancers? Some of them can help you out with taking high-quality screenshots, producing short video trailers, or editing some of the videos you've already created for your app's landing page.
It's a great strategy to get people to discover your app and maybe try it out. Most of these services are cheap, very professional, and can be used to build excitement around your app before its initial launch.
Maintain an Online Presence
The Internet runs far and wide — it's home to hundreds of social websites and forums where you could establish a presence and add value to the community by responding to posts, sharing links, etc.
Remember that you don't just get to keep your online reputation–you get to build it, too. So, make a name for yourself online by creating an informative blog, active Twitter account, Facebook fan page, joining forums, etc. 
Paid Strategy
After launching the app, the next thing you want to do is roll out a paid advertisement strategy. Start by running Google Ads, Facebook Ads, YouTube Ads, or LinkedIn Ads.
Aim to capture your viewers' attention for a few seconds and give them a compelling reason to click through. You could even link them directly to your app page or landing page if it's relevant.
After running the ads for a while, check back to see how many people have clicked on each ad campaign and which campaign had the most conversions. After this, you want to re-allocate your ad spend based on this information to make the most out of your ad spend. 
Find Partners
See if you can partner with other companies, people, or app owners to promote your app. You could either ask them to sell your app for a commission or have them provide you with some type of cross-promotion.
Remember that even if you're an individual developer — once your app gets picked up by the media and mentioned in several articles, it begins to build credibility. And people are more likely to try something new when recommended to them by a friend or popular figure.
Encourage Customer Ratings and Reviews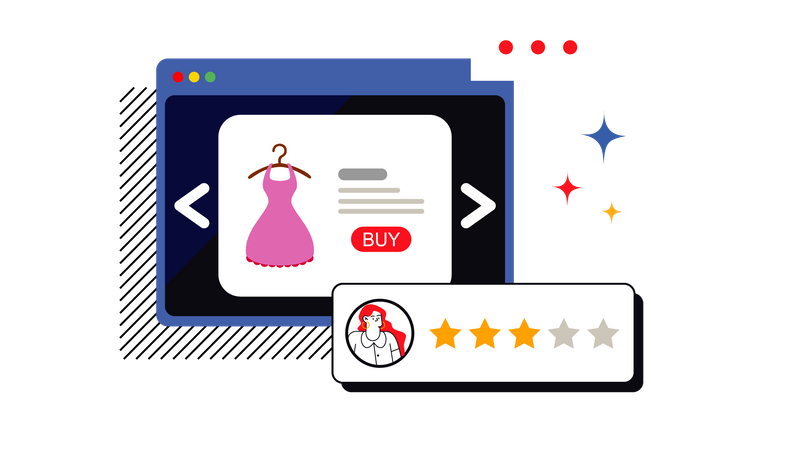 By all means, give customers a reason to download your app. Make sure they know what it can do for them, or even show them a demo. 
And once they're in your app, encourage them with a popup message to leave a quick rating, review, or at least share it with their friends and family on social media.
Put Your App in the Right Spot
Choose your keywords and app category wisely. They'll determine your rank on app store searches and where your app appears in the distribution lists.
Forge Important Links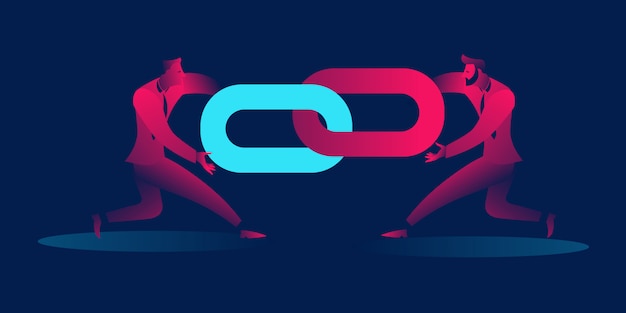 It would help if you built links that are relevant to your app's industry. Seek out websites, forums, blogs, and social media sites related to your app's subject matter–and look for ways to contribute valuable content.
Run a Facebook Ad Campaign
Run a Facebook ad campaign and target your audience based on gender, location, interest, etc. While at it, you want to set "App Install" as your conversion event or goal. 
Get Featured on 'Best New Apps' List
Once your app is live, drive users to rate and review it. Spend time asking for reviews directly from within the app using an in-app notification feature that lets you ask once or repeatedly. That will encourage more downloads. The more downloads you have, the higher your chances of getting featured on the 'Best New Apps' list.
Customize Your Mail Stamps
Customize your postage stamp to promote your app every time you mail your customers a letter or a postcard.
Make a Game Out of It
If your app is good enough, you could partake in the current trend of apps that have built-in games–it's a great way to encourage downloads and boost brand awareness.  
Re-engage Users Who've Already Installed Your App: 
Google has a new initiative that allows you to run an ad encouraging users to open your app. Facebook has a similar option for sending push notifications. These are great ways to get users back into your app.
Be Noteworthy
Be cool, funny, and even shocking in your marketing. Give people a reason to talk about you in a good way. It's the only way to succeed on a platform like Reddit. 
Hire a PR Firm
Hiring a PR firm can be pricey but super effective. Remember the Mailbox app when it launched? Well, the app had more than half a million subscribers on the waitlist when it came out. 
So, how did they pull this off? 
Well, talk of good PR. 
Go Offline and Try Guerrilla Marketing
You can start by identifying which areas are highly concentrated with your target customers, like big bars and restaurants. If you're familiar with guerrilla marketing, you probably know about the four cornerstones of guerrilla marketing i.) appear, ii confuse, iii clarify, and iv disappear.
Get people talking about your app by creating a buzz in the area.
Try Out StumbleUpon Paid Discovery 
You can target users whose interests match your app. Paid discovery can get you more downloads if you do it right.
StumbleUpon helps people discover content they would otherwise never have found. Experiment with their paid discovery to see how many downloads you can get from it.
Talk to Your Friends and Family
One of the most effective ways to get a lot of downloads is by getting your friends and family on board. You don't necessarily have to ask them to download the app; just let them know what you're doing, and if they like it, they'll download it and even share it with their friends.
Listen to What Your Critics Have to Say
Retaining a customer is almost always cheaper than acquiring a new one. So, instead of taking it to heart when someone says something negative about your app, ask them what they didn't like and see if you can improve it.
Reach out to any user who voices their complaint via email or social media. Reason out with them and see if you can reach an amicable solution. Take every suggestion into consideration.
Use www.apptentive.com's feedback tool to get real-time feedback. The feedback you get will act as a guide to get you on the right track.
Give Your App or Game an Identity
You can create an identity that goes beyond your app and appeals to people in general, like the sense of humour that's common with all games made by Rovio.
Use the Right App Icon
Use a distinctive logo or icon for your app so that people can easily recognize it on the Google Play store or any other storefront.
Make Loyalty Programs Work For You
Incentivize users to keep coming back by offering special offers and discounts if they re-install the app. Have a reward system for those who continue to use the app after a certain period. It doesn't have to be anything significant. Even a free coupon for their next purchase would suffice.
Create an Offline Advertisement
Create ads and banners to display on public transportation like busses and subways; it's the best way to reach people who don't constantly keep track of social media sites but might still use your app. Print it at the back of your business cards.
In short, use any opportunity you get to create some buzz around the app.
Use Google+ Communities and LinkedIn Groups

Many people go on these sites for work-related reasons, and they're definitely into apps that can make their work more accessible and productive.
Donate to the Right Cause
People like supporting charities. Partner up with a charity and see if you can create awareness about your app through them. 
You do not want to make it seem like you are looking for free downloads; make sure they know what good will come out of the partnership.
Collaborate with Other App-related Companies
This is similar to reaching out to celebrities who might be interested in promoting your app, only this time; you're reaching out to other app developers. If they like your app, they'll include it in their blog, newsletters, or forums.
Involve Influencers
Seek the help of influential bloggers, journalists, and media outlets to create some buzz around your app. It's even better when the influencer is in the same niche as you.
Here are some tricks to make the process easier:
Do your homework. Research the influencer and find out how they can help you reach your audience

Build a relationship before asking them for anything

Give them something in return for their help; don't expect anything for nothing

Keep in touch with them; don't push —  just update them about your app and its progress.
Get Your Basic SEO Right
SEO isn't just for websites; it applies to apps as well.
The title of your app should be descriptive yet creative

Be sure to include relevant keywords so that search engines can easily categorize your app 

Optimize all images and videos within the app to take up less space but still deliver high-quality results

Optimize your app description because that's what search engines are primarily looking at when categorizing apps
Earn Money Right from the Start
Sell or offer in-app purchases. It doesn't matter if you're giving away the app for free. Let your users know right from the word go that you have premium features, 
Earn Money Right from the Start
Sell or offer in-app purchases. It doesn't matter if you're giving away the app for free. Let your users know right from the word go of your premium features or the things they can get if they pay. The last thing you want is to start charging users to use your app when they have already passed it as a freebie. 
Use Analytics Wisely: 
Track your app's downloads and take note of the countries, devices, and other details to get an idea of who you should be targeting with your ads. You can do this with Google Analytics or any other analytics tool that will give you the data you need for free.
Launch Your App on Product Hunt
You can create a dedicated page for your app on Product Hunt, one of the best ways to get feedback. If you make it to the top five apps for that day, your download numbers will increase 10x or more.
The Importance of a Press Kit
It's a good idea to have a press kit for your app. This way, journalists and bloggers can easily download the screenshots, promo videos, and everything else they'll need in one convenient place. You can send them whatever you want them to use without worrying about the file format because they will have.
Join Relevant LinkedIn Groups
Find relevant LinkedIn groups and make your presence known by participating in discussions, initiating new ones, and commenting on other people's posts. It might take a while to get noticed, but eventually, people will start looking at your posts more closely and get a grip of what it is that you do.
However, avoid promoting your app in the groups unless necessary and relevant to the ongoing discussion. 
Write Guest Posts on Relevant Blogs
Once you've established your app's presence on LinkedIn groups, find relevant blogs that accept guest posts. Write an exciting piece about your app and pitch it. Some will say no because of the sheer volume of requests they receive, but you'll be surprised at how many of them say yes.
Promote Your App via Email
You can use your email list to promote your app. Simply send an email to all the contacts who have shown interest in your niche and let them know about the latest version of your app or its promotional offers. The more strategic you are with this, the better it will work for you.
Remember the Power of Your Network
If you have a personal network, use it to promote your app. Rely on old colleagues and friends for feedback and suggestions. Ask them about how they found out about your app, what they like or don't like about it, what works well, etc.
Submit the App-to-App Directories
After you submit your Android app to the Play store, the next thing you want to do is look for directories that list Android apps. You have both free and paid options to choose from. So, do your research and identify a few relevant ones. 
Here are a few examples to get you started:
AppAdvice:

AppAdvice regularly publishes apps based on common themes, such as apps for movie fans, apps for beer lovers, apps for health buffs, apps for fitness geeks, and many more.

101 Best:

101 Best is a constantly evolving android app directory. Submitting an app to this directory will get it reviewed and placed on their daily, weekly, monthly, and all-time best lists.

GetApp:

GetApp is an app search engine. The app only lists business-focused apps. Submit your app to this directory, and it will appear in their search results.

Phandroid

: Phandroid is an app directory featuring loads of app reviews posted quite regularly. It's suitable for those who do app promotions regularly. They also offer a series of evolving top-lists that you might want to take advantage of. 

 AndroLib:

AndroLib is a place to discover apps, get reviews, find ratings, and even submit your own Android app for review. 

Mashable:

Mashable has a tech section that covers apps. However, they only cover top-tier apps. In other words, they have to notice the app to get on their radar. Keep working on the app, and when the time comes, try submitting it to them.
Make the Most out of What You Have
Good apps usually get noticed with time. Don't rush it. Take your time to understand how things work during pre-launch and even after it is launched. Doing this will help you make the most out of what you have already spent on developing its app. Don't beat yourself up when the app doesn't turn out perfect.
You can always work on it and improve it bit by bit, fixing the issues you spot one by one and adding more features and functionalities. And with every improvement you make, send its users an email updating them of the upgrade and progress made. 
Attend and Speak at Conferences and Other App-Related Events
Conferences and meetups are great places to network with other people in the industry. You get to see what everyone is working on and learn about new tools, apps, practices, strategies, etc. If there isn't one in your area every month, I would recommend you set up your own using meetup.
Be Ready to Experiment
You never know what will work until you try it out. So, be open to trying new things. Don't stick to one marketing strategy for a long time. If it isn't working out for you, move on and try something else until you find something that works.
Join Android Communities on Google Currents
There are many communities on Google Currents where you can post questions, get helpful feedback, and meet other people in the industry who share your passion for developing Android apps.
You can start by downloading the Google Currents app from the Play store. It bears mentioning that you need a Google business or brand account to access the app. 
Host an App Launch Party
If you plan to work with a PR company, then hosting an app launch party could help a lot on this front. You can invite everyone involved in your business, the press and some influencers as well. You have the option of hosting it yourself or asking the PR company to manage it for you.
Don't Get Too Obsessed with Ratings and Reviews
Yes, getting good ratings can be very helpful if you want your apps to rank well in app stores. However, obsessing over them will make it hard for users to enjoy the experience of using your app, as you'd be constantly prompting them to rate it. So, be sure to keep a happy balance between giving your users a good experience and asking them for feedback.
Keep a Close Eye on Competitor's App Store Rankings

Take a close look at your competitor's app rankings and study their promotional efforts. Look at what they are doing right and see if there's anything you can learn from them. 
Keep an Eye on New Tools and Services (And Try Them Out)
The mobile app industry is constantly evolving, with newer tools, services and apps coming out every day. So, keep a close eye on them and try out the ones that look promising to you.
Here are ten marketing tools every android app marketer needs to have in their toolkit: 
Apptentive:

for developing a strong relationship with your app users. 

Localytics:

an app analytics tool for keeping track of granular analytics and user flows and funnels. 

Tapstream

: for understanding your app users. Find out who your most loyal users are, where they are from, and what you can do to get more users like them. 

AdMob

: for monetizing your app. It's an excellent tool for transforming all your hard work into earnings. You can even connect it with firebase to gain more insights into your app's usage. 

AppsFlyer

: AppsFlyer is an app attribution software. It provides advertisers with conversion data for user acquisition and retention campaigns. 
Don't Ignore Classified Ads
Go the old school way. "Get an Online Tutor for Your Child" ad sure sounds interesting. But so does "Earn money while sitting at home and working part-time." Well, you can check out all the classified ads for Android apps for inspiration.