Ever wondered why SEOs obsess over organic traffic?
What's the connection between website visitors and sales? 
Well, I'll explain. 
I'll like to think of website traffic and foot traffic.
While not everyone walking into your physical, brick-and-mortar business isn't there to buy your products or services, the more foot traffic you get, the more you're likely to lock in more business.
More traffic equals more business (or sales), but only if you work on your conversion.
What's the Connection Between Website Traffic and Sales?
Website traffic is golden, but only if it translates to actual business.
All your keyword research, optimisation, and link building are a total waste if they don't translate to revenue.
Getting people to visit your website is hard enough. But that's only half the battle.
The other half is conversion.
You want a majority of your website's visitors to convert. On average, you should be able to turn 16% of the visitors into paying customers. 
How Does It Work?
The people visiting your website are at the top of the sales funnel.
It's your job to move them down the funnel by ensuring they're landing on the right pages, getting the content they're looking for and subscribing to your email list.
Luckily for you, there are tools to help you with all that.
That said, let's see how you can use them effectively:
#1. Match Every Piece of Content Your Publish to User Intent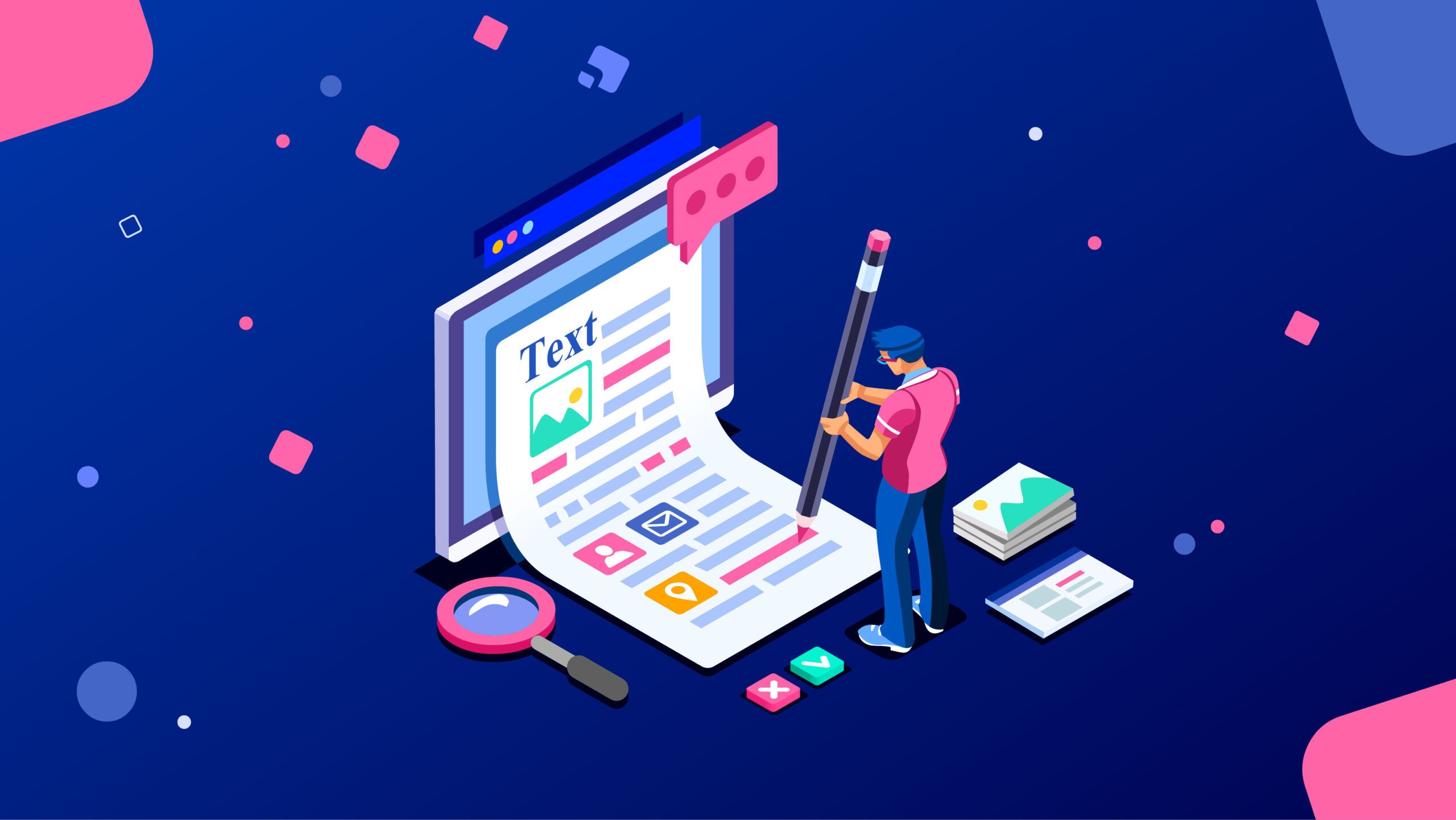 Before publishing any content, take a minute to think about the user's intention. What do they wish to accomplish at the end of it all? 
That's a fundamental piece of SEO. Yet not so many people give it the thought it deserves. 
Here's why so many SEOs fail to execute this concept right:
They prioritise keywords by volume instead of organising them by intent

They fail to communicate the intent to the people tasked with developing the content

They choose the keywords to optimise their sites before doing any keyword research
So, how do you match your content to user intent?
First, you have to understand that there are three types of search queries:
Navigational Queries:

Navigational queries are as it's written on the tin – they take the user somewhere. It's like asking search engines for a web address or URL. When someone searches for Twitter, the chances are they want to be directed to twitter.com. 
Branded keywords dominate these queries.
Informational Queries:

These queries help the user learn or understand something. The user wants to know something. They're looking for specific information, and it's your job to ensure they find just that. 
These queries include "how to" guides, "where is," "what is," "why to do," and other related keyword terms. 
They're mostly framed as questions.
Transactional Queries:

These queries help the user accomplish an action, such as subscribing to an email newsletter, signing up to a site, purchasing a product or something, making reservations, and so on.
They're action-oriented. 
User Intent Can Also be Broken Further:
Commercial Intent User Queries (High-intent Keywords):

These keywords are only queried when the user intents to make a transaction.

 
They're the most promising of the keywords. They're also known as high-intent keywords. 
Examples include Buy, Discounts, Deals, Free Shipping, and Coupons.
Low-intent Keywords:

Low-intent keywords include those under navigational and informational search queries.

When users query these keywords, they aren't looking to purchase anything. They're instead looking for information about something.
In other words, they have little to no intention to purchase any of your products or services.
Improve Existing Pages
Before you do anything to address the issues with user intent, you should look at your current pages and make sure they're up to scratch. 
Some of the pages may have been created before you had an SEO strategy in place. They're still good pages but need to be revamped a little bit. 
And who doesn't love to cringe when looking at old content? 
To start, you should check for any transactional keyword terms like "buy," "reviews," "pricing," "reviews," "testimonials," and so on. 
Is this keyword present in the page's title tag? Is it in the meta description, H1, and body copy?
If the answer to any of these is "No," it might be time for you to update the page. Update the title tag and meta description and add relevant content to your page. 
You also want to ask yourself, are the pages ranking for these queries serving up content that will drive your audience to convert?
Is the content easy to read, with accessible calls to action (CTA) that will help the user take action? 
Is the content optimised for mobile devices? 
Look at each page and determine if you can improve it to better meet the user's intent and increase conversions.
Create a Framework for Your Existing Pages
Now that you understand user intent and how it can be broken down, the next step is to create a framework for your content.
Whether you're doing all the work yourself or working with a team, you want to create a standard framework that you can use for all your pages. 
A framework will streamline the process and ensure you follow the same steps for each page. 
Your framework should include your target word count, UX tactics, primary and secondary keywords, page layout, CTAs, and other vital elements for the page. 
It should also include a checklist of items you need to include on each page. 
For example, you could have a keyword optimisation section, including primary and secondary keywords to the page title, meta description, URL slug, H1 tag, image alt tags, and body copy.
Optimising New Pages for Intent
Moving forward, you want to make sure each page you create is optimised to match the user's intent. 
Here's what you should do:
Include Intent into Your Content Plan:

Instead of just giving your writers a list of keywords to optimise your content, you want to ensure the person developing the copy understands the user's intent. 
What question are they answering?
What does the reader hope to accomplish? 
For example, if you're reviewing the latest phones under $200, the odds are the reader wants to buy one, so make sure you incorporate calls-to-action that drives them towards making a purchase. 
Discuss Intent Before You Even Determine The Content's Topic:
Discuss the page's intent before deciding on a topic. Are you creating an informational page or trying to sell a product or service? 
What exactly does the user want to know about the topic? 
You want to ensure your content answers their questions and drives them to take action.
Use Intent to Move Leads Down the Sales Funnel:
Once you've identified the user's intent and written content that meets their needs, it's time to start thinking about how you can move them further down the sales funnel. 
Are there ways you can nudge them toward taking action? 
For example, include CTAs that direct them to a product page or sign-up form. 
You also want to target keywords related to buying journey pain points. For example, if you suspect price is an issue, you can target keywords like "the cheapest way to buy X" or "discounts on X." 
Studies show B2B buyers spend 27% of their time researching before reaching out to a vendor. 
And their research isn't as straightforward as one would imagine. 
It's a maze of queries, pages, and related topics. 
You'll see that most of their online research doesn't necessarily fit into transactional, navigational, and informational categories. 
Knowing this, you want to ensure every page you create on your website addresses the user's pain point and leads them to the next step of their buyer's journey. 
Whether that's to a related article, a product page, an email subscription, or a contact form, your goal should always be to move the lead further down the funnel. 
#2. Optimise Your Website or Blog for Branded Search Terms
Branded search terms target users at the lower end of the funnel. 
These users already know your company and product offerings, so they're more likely to be ready to buy. 
When someone searches for "[your company] reviews" or "[your product] features," that's a branded search. 
They're already familiar with your brand, so they'll likely convert quickly. 
These are the low-hanging fruit of your optimisation efforts.
Gaetano DiNardo used this strategy to drive a 400% increase in organic sales at Sales Hacker.
He noticed a hefty search volume for the Sales Hacker webinar. But the website didn't have any page where users could easily find their webinars.
He implemented a quick fix to create a page specifically for their webinars. 
It wasn't anything fancy — just a simple list of upcoming webinars and calls to action (CTA). 
But it worked. 
The page began to rank for the branded search terms and drove a 400% increase in organic sales.
#3. Nurture, Nurture, Nurture
Every content optimisation strategy should include a plan for nurturing leads. 
Lead nurturing is the process of providing people with relevant, personalised content throughout their buying journey. 
The goal is to move leads further down the funnel and convert them into paying customers. 
It's an art and science because you have to identify where people are in the funnel and give them content that speaks to their particular needs.
Since email is still the most powerful communication tool, you'll want to include email marketing in your lead nurture strategy. 
Here's what I suggest you do:
Segmentation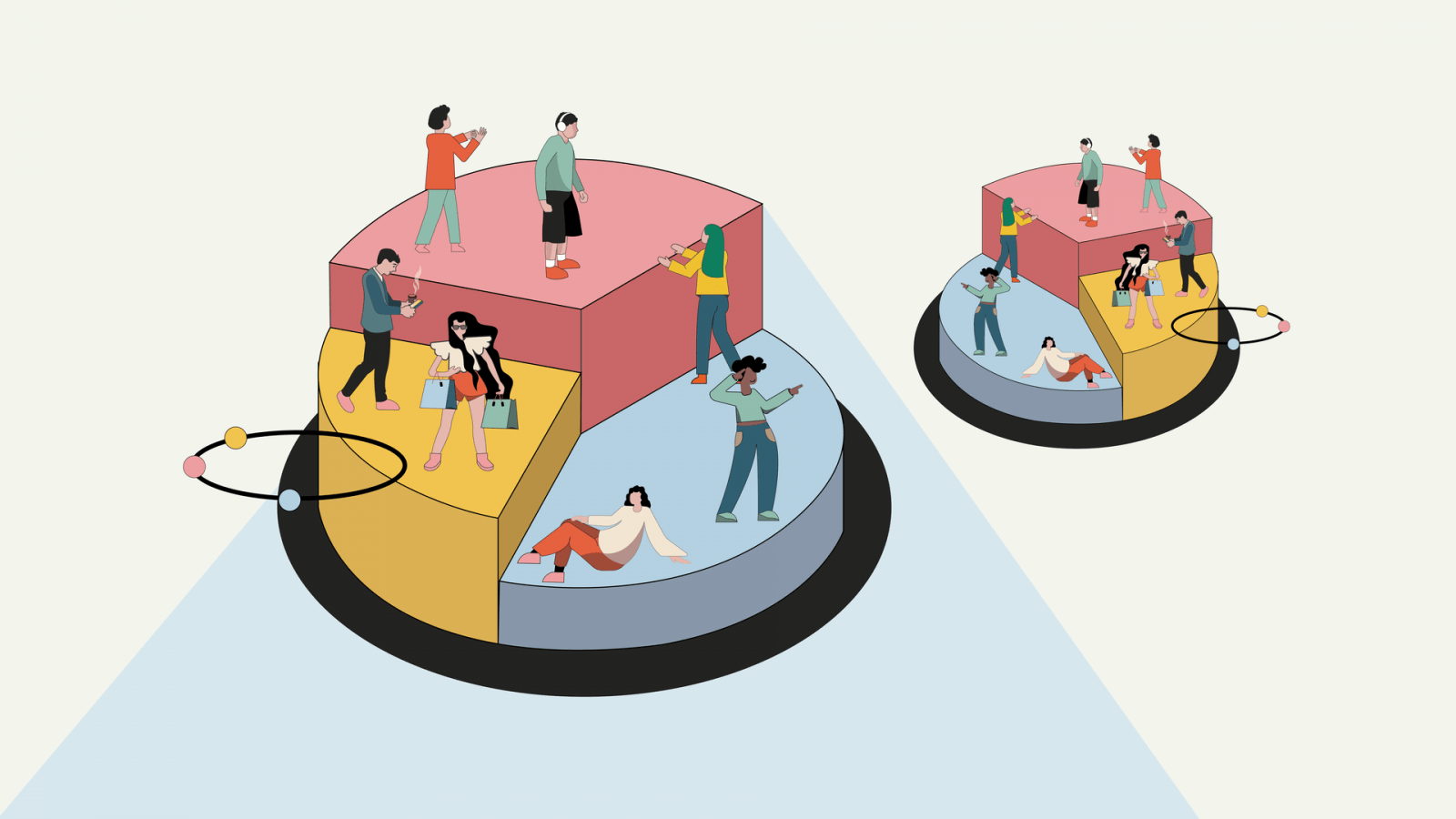 51% of email marketers segment their audiences for better results.
You want to use a tool such as MailChimp, Convertkit, or Active Campaign to segment your audience and send them targeted emails. 
During the segmentation, you want to gather data on the following:
The Pages they Have Visited: The pages they have visited should give you an idea of what content and product interest them or what stage of the buying process they are in.
Their engagement levels: Did they open your last email? Did they click through to your website? 
Form Capture Data: Once you have their email address, you want to learn more about them. For instance, what's the size of their company? Which industry are they in? What's their purchase cycle? 
Location: Knowing where your leads are can help you personalise your messages and offers. 
Cart Abandonment: If a user adds something to their cart but abandons it without completing the purchase, you can send them an email with an incentive (such as a discount) to complete the purchase. 
Send Sequences: Use software such as Convertkit or Active Campaign to send automated emails once a user opts in. To nurture the lead, you can send a welcome email and follow up with educational content, discounts, or product recommendations.
Here's an article you want to read to find out more about email segmentation and how to set up an email sequence:
How To Set Up A MailChimp Automation Sequence As A Beginner In 2023
Segmentation is the gateway to personalisation. But it's also the key to email automation. 
Once you have segmented your audience, you can quickly create auto-responders and triggers to deliver personalised content.
#4. Content Optimisation Tips
Now that you understand the basics of content optimisation let's review some best practices for optimising your web pages.
First, ask yourself, what should your message be about?
Content optimisation aims to create a message that resonates with your target audience.
Since your readers aren't ready to buy yet, your content should be educational and aimed at helping them make informed decisions.
For instance, if you're selling software, you could create blog posts that focus on the different features of your product, customer success stories, industry trends, etc.
You want to create and target leads with persona-specific content. When a visitor lands on your site or blog, you want to ask who they are and what they need from me.
What content appeals to them? And how can I deliver it in a way that can help your sales team close more deals?
You want to develop a cadence that balances educational and promotional content. 
Before selling to them, think of ways to be helpful, provide value, and establish trust. It's the only way to build a long-lasting relationship with your leads.
#5. Simplify Double Opt-ins
Double opt-in is how you keep your email list clean, free of bots and anyone not interested in what you have to offer.
The danger lies in the possibility that the user may fail to confirm their subscription. 
Now, let me teach you how to simplify the process.
The idea is to add a three-step graphic with the following message:
Enter your email address

Click on "Subscribe." 

Prove you're not a robot by clicking on the confirmation link sent to your email
The prominent CTA button can be sent to the user's inbox after entering their email. This way, the user is much more likely to confirm the subscription. 
The key here is to ensure your message is visible, concise, and focused on how the user will benefit from subscribing. 
"I'll Teach You How to be Rich" does an excellent job of nudging the user by adding curiosity to the message.
Here's an example of a double opt-in for an email course:
Enter your email address

Click on "Start Learning Now." 

Check your inbox to confirm the subscription and get access to the course
This way, you can ensure that only interested users receive your emails while also providing an incentive to complete the subscription.
With the standard double opt-in process, this minor tweak increases your conversion rate to 82% from 63%. 
#6. Promote Your Content Upgrades
Ideally, the organic reach of your content should be enough to generate leads. 
But if you want to increase your subscribers, you need to add a content upgrade.
By content upgrade, we mean an additional resource that complements the post. 
That can be anything from an infographic, cheat sheet or even a free trial.
You can use this as a way to incentivise readers to subscribe. 
And make sure it's something they really want.
Sleeknote does this ideally — and they increased their conversion by 177.8%.
Here's what they do:
They make their blog posts so enticing

They place the form leads high up on their pages

They add images and concise copy to content call-out boxes 

They offer content upgrades to entice leads further 
You've got to sell your site's visitors a reason to hang around and then give them another reason to continue engaging with your after they leave.
#7. Use a Live Chat Widget
Live chat widgets are a great way to answer customer questions in real-time, increasing conversions and reducing bounce rate. 
It helps build trust with leads by providing fast, direct communication. 
It also helps with customer service. You can use the chat widget to answer inquiries, resolve issues and increase customer satisfaction quickly.
Several software companies offer Live Chat widgets, such as LiveChat, Olark, and Intercom. 
LiveChat is the most popular, with a free plan that allows you to have up to one operator and unlimited chats with customers.
First, a live chat can make a visitor stay on your site longer. 
Second, when used strategically, it can increase your conversion rate. For example, customers are more likely to convert if you use the chat to offer a discount code or a free trial. 
Finally, it can help you collect valuable customer insights that are useful when creating new strategies. 
Also, make sure you have a dedicated person to monitor the live chat and be responsible for responding to customer inquiries.
#8. Keep Updating Your Website
Your website should always be a work in progress. 
It should constantly be growing and evolving to meet your customers' needs and changing expectations.
You must regularly update your content, design, and features to keep your website current. 
That involves everything from content freshness to website speed optimisation to ensuring that your website is optimised for mobile devices.
It also helps to keep up with the latest trends in web design, such as responsive design and parallax scrolling.
Add videos, interactive elements, and high-quality visuals to keep visitors engaged. 
Every time someone visits your website and leaves, the next time they come back, they should find something different and new. 
That will keep them coming back for more and ultimately increase conversions.
Nothing convinces customers more than they read from other customers. Should a customer be unsure of your product's capabilities, they'll read reviews, customer feedback, and case studies to bolster their confidence in you. 
That's why it's crucial to include social proof throughout your website. 
It helps to have customer reviews and feedback, case studies, testimonials, and even awards prominently displayed. 
These will help customers trust your business and make it more likely that they'll take the desired action.
91% of shoppers say they check reviews before making a purchase — that's so massive a number it's hard to ignore. 
So, make sure you have social proof prominently displayed on your website to increase conversions and sales.
Here are some of the social proofs you can put on your website:
Customer testimonials or client logos

Real-time statistics showing sign-ups, purchases, and the number of people currently viewing your page

Long-form social proof like case studies, white papers, and user interviews

Awards or recognition from industry experts 

Your social media following
Databox uses social proof on its website to show how many people have subscribed to their email list and industry awards. 
That helps build trust and increases the likelihood that visitors will sign up for their product. 
#10. Improve Your Website's User Experience
Here's a simple question:
Would you give your contact to a company whose website looks like it was created in the early 2000s?
No, right?
Your website's design and user experience can be powerful conversion tools. 
Visitors will likely leave and look elsewhere if your site isn't modern, fast, or mobile-friendly.
You want a smooth, easy-to-follow website with clear navigation and an intuitive user interface. 
Make sure that visitors can easily find what they're looking for and that it's easy to take the desired action on your site.
The easier it is for someone to use your website, the more likely they'll convert.
Here's what you can do to improve the user experience:
Make sure you've optimised your website for mobile and speed

Design a user-friendly navigation menu

Keep your website clutter-free and focus on visual hierarchy

Optimise your web forms for conversions

Use a simple and clear CTA (call to action) 

Organise your content in an easy-to-follow format

Use scroll maps, heat maps and analytics data to understand user behaviour 

Have a guide and a FAQ section for people who are new to your website

Make sure that you provide helpful error messages when a visitor makes a mistake 

Set a live chat trigger and  offer to help if something goes wrong 
Stick to one or two CTAs per page. Make sure they're naturally spread throughout the page.
Some Final Words
Organic leads are valuable, but if you want to lock in more sales, you'll need to optimise your website for conversions. 
SEO casts a wide net to attract people to your site, but it's up to you to convince them to take the desired action. 
So, while optimising your website for search engines, you want to ensure you're also optimising it for conversion.