If you're thinking about starting your own eCommerce business, then congratulations! You're on the right track. According to the NPD group, retail eCommerce was worth approximately USD 16.7 billion in 2020 and is anticipated to grow to USD 22.7 billion by 2025.
But before you rush in, there are a number of things you need to know. First and foremost, try to understand what your customers want and need.
As the old saying goes, "You can't make money from a lemonade stand, you need to be selling refrigerators!" The same concept applies to eCommerce. You can't just sell T-shirts and sunglasses online—you need to be offering customers a solution to their problems.
So, before you launch your online store, take the time to sit down and analyze the marketplace and your competitors to identify the kinds of products and services that your target audiences want and need.
Once you know what you're trying to sell, you can determine the best platform to use to grow and sustain your business.
Online vs Offline Store
When it comes to eCommerce and online stores, there are several different alternatives you can consider. You can build an online store that functions like a traditional store. That is, you'll have a website where customers can browse products and make purchases.
However, if you want your store to be mobile-friendly and accessible from a range of devices, you might consider going the extra mile and creating an app. For example, if you're selling toys for children, you could develop an app that allows kids to learn colors while playing with their favorite characters.
Creating an app for your eCommerce store isn't just about making it more accessible to customers via mobile devices—it can also help improve product discovery.
If someone wants to learn about your product but doesn't have the time to go through several pages on a website, they can use an app to quickly get the information they need.
For small businesses, especially those just getting started, the choice isn't easy. Do you go the easy route and build a basic website, or do you take the time to build a robust eCommerce platform?
If you decide to build a basic website, you'll need to make sure that you have the requisite legal structures in place to protect your business.
In the United States, this usually means registering with the best LLC state and federal governments as a corporation or LLC.
Who Is Your Target Audience?
Your target audience is the person or group of people you intend to sell your products to. W
hen developing and marketing your eCommerce store, it's vital to consider who you're targeting and what you're trying to sell.
One of the simplest ways to find out who your target audience is is to analyze the demographics of your existing customers.
So, if you have access to your client's or customer's mailing address, you can easily look up their demographics (age, gender, income, etc.).
Some businesses use software that can track all the online activity of a potential customer to create a profile that includes buying habits, product preferences, and other information.
You can use this data to better understand your customers' needs and determine whether or not you're offering the right products.
What Is the Name of Your ECommerce Business Store?
The name of your eCommerce store is an important consideration. Your store's name should be distinctive, yet easy for others to remember.
When choosing a name, bear in mind that you'll have to register your business with the state and federal governments to protect your brand.
Once you've registered your brand, you can use it online without having to worry about competitors using the same name.
In addition, you can incorporate your brand into other areas of your business, such as your email marketing campaigns and social media platforms.
Deciding On a Business Structure
Once you have a clear idea of who your target audience is, and what you're offering, you can determine the most suitable business structure for your situation.
Sole traders and entrepreneurs can use the LLC structure because it offers protection from lawsuits and enables you to access more loans.
However, if you're looking for a more secure option, you might want to consider the corporation. The S corporation is one of the most popular choices with business owners who want to maximize their opportunities while limiting their liability.
Essentially, an S corporation offers protection from lawsuits to shareholders and their families, as well as affiliates and employees.
In addition, you have the option of electing to have your company taxed as a partnership or corporation instead of an S corporation.
If you're looking for an easy way to raise capital, an S corporation might be the perfect option for you. Finally, if you're looking for a way to protect your business assets, an LLC is the preferred choice.
Pricing
Pricing is one of the most important considerations when developing your eCommerce store. After all, you're not going to sell ice cream for $5 a pop if you want to make a profit.
So, before you start selling your products, you have to determine how much you should be charging for them. Fortunately, this is one of the easier steps in the process.
Once you have a good idea of how much you're going to charge for your products, you can estimate how much profit you're likely to make.
In most cases, you'll want to choose a price that is slightly lower than your cost. For example, if you spent $100 on shipping and handling for a product, you might want to set your price at $95 to make a $5 profit.
However, if you want to be more cautious, you might want to choose a price that is slightly higher than your cost.
Calculating your profit margin is a simple process of multiplying your average sale by the amount you'll need to charge to make a profit. For example, if your average sale is $100 and you need to charge $95 to make a $5 profit, your margin is 80%.
Sales Funnel
Before you start marketing and selling your products online, you need to create a funnel. A sales funnel is simply a plan or scheme designed to move a consumer from one step to the next.
For example, if someone visits your website and makes a purchase within just a few seconds, you'll have created a conversion funnel.
Allowing customers to quickly navigate to the point of purchase and making the process as simple as possible is crucial. The shorter the path from visitor to purchase, the better. This means that you should have a simple, streamlined checkout process and eliminate any superfluous steps.
Remember, the better your funnel, the higher your conversion rate. In addition, you can use conversion funnels to track the progress of your marketing initiatives and determine the success of your ad campaigns.
You can also use conversions to analyze the effectiveness of your site design and the content of your web pages.
Finally, you can use conversion funnels to segment your customers and determine which groups of people are most and least likely to make a purchase.
This information can help you find the "right" price for your product and determine what types of messaging will be most effective for which markets.
Once you have a good idea of what you need to sell, and how you intend to sell it, you can create the perfect eCommerce store. From the name of your store to the pricing of your products, you can use the information in this article to get started.
Beyond Basic eCommerce Tips In Singapore
Singapore is one of the most important financial markets in Southeast Asia.
This beautiful country also happens to be one of the most technology-driven countries in the world. As a result, online stores in Singapore have a very particular look and feel to them.
If you're new to eCommerce in Singapore, then this post is for you.
Here are some useful tips that will help you in creating an eCommerce store that stands out from the crowd and earns you money.
Create A Premium Look
Singapore is a well-to-do country. As a result, you won't see many budget-conscious individuals there. In order to attract those seeking quality products at a reasonable price, your eCommerce store in Singapore will need to offer something special. One way of doing this is through premium branding.
One of the simplest ways to achieve a premium look is through the use of high-quality products with stylish designs and premium materials.
For example, you could use silk screens instead of vinyl for a product's packaging.
Another way could be to provide a more luxurious shopping experience for your customers by using delivery services such as UPS and DHL, and by hiring delivery drivers in extravagant outfits.
Avoid Free Blogging Platforms
Blogging platforms such as Shopify and Squarespace offer incredible value for those looking to launch an eCommerce store. These platforms provide all the functionality necessary to set up an online store for free.
This is great for those looking to get started but don't have the budget for a premium-looking store. However, you should always be aware of the pitfalls of using free platforms.
One major downside is that you won't have the ability to customize the design of your store.
Another downside is that you won't be able to choose the search engine that you want to use. A good rule of thumb is to avoid free blogging platforms and use a premium one instead.
Use The Right E-Commerce Platform
The right eCommerce platform can make or break your business model.
A good e-commerce platform will help you launch a quality store with lots of potential. One of the most important things you'll need to consider is whether or not you want to create a mobile-friendly store.
If so, then you should look into Squarespace's MOBI platform. In addition, you should also consider using a platform that offers additional functionality.
For example, Shopify offers powerful email marketing features that can help you build a larger audience and engage with your customers more effectively.
You won't have all the functions available on every platform. But, by choosing one that provides the most value, you'll be able to make the most out of your eCommerce store in Singapore.
Besides, sometimes you might need to implement eCommerce platform migration for better performance, scalability, reliability, or other reasons.
Incorporate Digital Marketing Techniques
You'll need to incorporate digital marketing techniques into your e-commerce marketing plan in Singapore.
This involves using platforms like Google Analytics to track website traffic and lead generation.
Through the use of these analytics tools, you'll be able to determine which products are most popular and which are underperforming.
Based on this information, you can make adjustments to your strategies and tactics and improve your performance.
Avoid Free WAV Audio Hosting
Unless you have a very specific niche, it's usually best to avoid free WAV audio hosting. These types of hosts often require you to upload your own audio files for use with your e-commerce store.
They also require you to maintain the rights to your audio files.
In most cases, this means you'll need to keep paying royalties for each download your customers make of these audio files.
In addition, many hosts also require you to buy additional licenses if you want to use their software to enhance the quality of your audio files. As a result, this can become quite a costly endeavor.
Create A Content-Driven Marketing Plan
If you're looking to grow your audience and attract potential customers to your e-commerce store in Singapore, then you should create a content-driven marketing plan.
This involves using various platforms and methods of content distribution to attract and engage with future customers.
One of the simplest and most effective ways of creating content is through the use of blogs. A good rule of thumb is to use a free blogging platform such as WordPress to create your blog.
Alternatively, you can use a platform like Medium to build your audience and gain credibility.
Make Sure You Research The Legal Aspects
One of the most critical aspects of setting up an online store in Singapore is understanding the legal aspects.
These include ensuring that your payment processors, inventory suppliers, and shipping providers are all legal entities and that you're not violating any trademark or copyright law by creating your product.
In most cases, it's best to use a service like Legal Zoom to research and clear all legal issues.
In addition to this, you should also consult with an experienced attorney if you're unsure of how to proceed with your e-commerce store in Singapore.
Through proper research and planning, you'll be able to avoid any legal hassles. In addition, having an experienced attorney by your side can help you navigate through any tricky situations that might arise.
Now that you have a basic understanding of how to set up an eCommerce store in Singapore, it's time to get started.
Whether you're looking to sell your own products or want to provide a platform for other businesses to sell their products, having an eCommerce store in Singapore will undoubtedly provide you with lots of benefits.
Why You Should Start Your E-commerce Business in Singapore?
Singapore has rapidly become one of the world's leading business hubs, with reputable universities, a business-friendly environment, and world-class infrastructure attracting companies and entrepreneurs from all over the world.
Now is a great time to set up a business in Singapore, especially as international e-commerce becomes more accessible due to the country's relaxed laws regarding digital trade.
Whether you're an experienced entrepreneur seeking to establish your business in Singapore, or you're simply considering a move due to the increasing popularity of e-commerce in general, we examine the many benefits of operating a business in the wealthy Southeast Asian country.
A World-Class Education For Businesses And Investors
One of the major attractions of Singapore is the superb educational system there, with an array of reputable universities, including the prestigious Stanford and the less-known but equally respectable IE Business School.
If you're an experienced businessperson looking for a new challenge, Singapore is an ideal place to establish a business, as you can rely on an experienced work force and an excellent education system.
Singapore's universities and educational institutions are renowned for their world-class ranking, and for providing a sound education that puts students in touch with the latest thinking and business tools.
The country's schools and colleges feature international student bodies, and offer a truly global education.
An Attractive Business Location
One of the major factors that contribute to Singapore's global appeal is the fact that the country is such an attractive business location, blessed with a talented work force, a business-friendly environment, and modern infrastructure.
Due to its strategic position, the country's economy is stable, with a significant amount of foreign direct investment (FDI) pouring into the country each year.
Located just off the tip of the continent of Asia, and just a few minutes away from the international airport, Singapore is well positioned to serve the vast majority of business travellers, as well as to attract global business and brand customers to its multi-billion dollar retail and e-commerce industry.
A Low-Cost Business Hub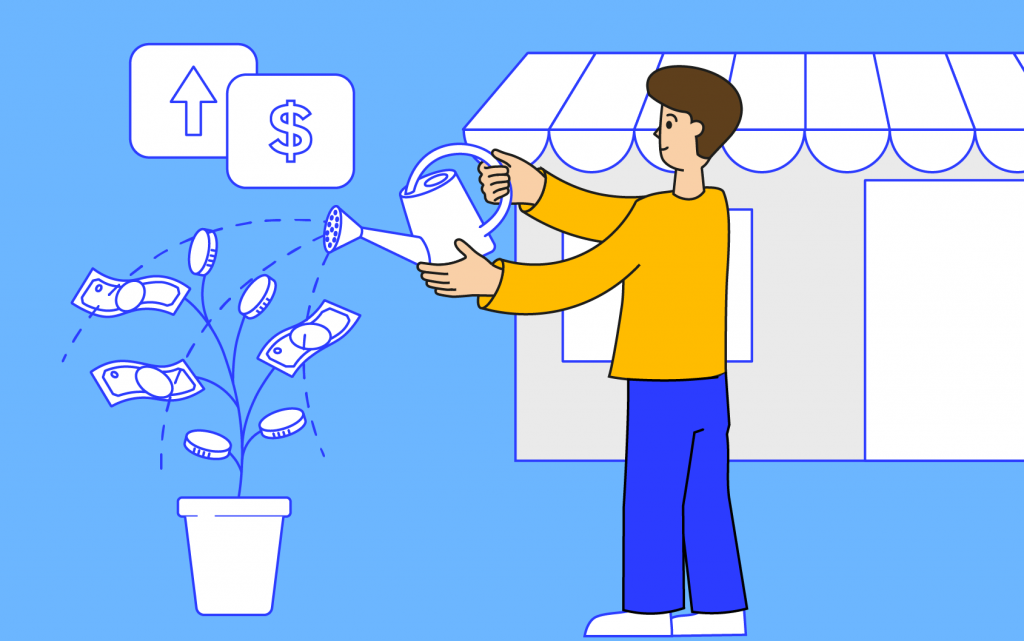 Another key benefit of operating a business in Singapore is the fact that the country is such a low-cost business hub, with average weekly wages being about US$350, slightly below the mainland US.
Many of Singapore's reputable universities and colleges are also available to pursue further studies for college students, providing them with the tools to enter the workforce and set up their own businesses.
With so much of the world's business activities taking place online, the demand for businesses that can provide excellent customer service, and have the agility to adapt and operate successfully across different platforms, is emerging.
This trend is supported by the growth of e-commerce in Singapore, as last year (2018) alone saw the online market grow by 17%, reaching GBP18 billion in value.
The vast majority of which (83%) was attributed to online retailing. The most popular platforms for e-commerce in Singapore are Shopbop.com, Amazon, and Lazada, with Shopbop.com alone contributing to over 10% of the total market value.
A Country That Supports Your Personal Freedom
One of the significant factors that contribute to Singapore's appeal is that the country supports your personal freedom, allowing you to set up a business without worrying about legal or bureaucratic red tape.
The government also provides a high degree of transparency, with business-related laws and regulations available online, in easy-to-access documents.
The business climate in Singapore is also very friendly, with the country's thriving entrepreneur community supporting and inspiring each other.
The small and medium-sized businesses that reside in Singapore are highly competent, with an average sales figure of about US$500,000, significantly above the global average.
This success is largely attributed to the fact that Singapore actively encourages and promotes business growth and innovation, providing sound fiscal policy, flexible labor laws, and world-class education.
An Extensive Network Of International Relationships
Singapore is a vibrant business community, with a strong economy and international relations, with over 150,000 businesses located across the globe, and an extensive network of business and professional contacts that span the planet.
Due to its unique position as a crossroads of commerce, the business community in Singapore is highly diverse, attracting individuals from every country and region, all looking to make a profit, and gain from the fast-paced economic environment that the country has to offer.
Singapore is home to many well-known multinational companies, with the country currently being one of the world's most important financial centers, supporting over 300 banks and 100 financial institutions, providing a safe and secure environment for businesses and individuals to thrive.
An Opportunity To Operate A Business In A Secular Setting
Another major draw for businesses and entrepreneurs is the opportunity to operate a business in a secular setting, meaning you do not have to follow the strict confines of religious customs and beliefs.
As a result, there is a highly diverse population within the country's business community, offering many different perspectives, and multiple options for customers. This combination of factors makes Singapore a truly unique place for business.