What Is The Purpose Of A Logo?
A logo is a symbol or emblem that companies, brands, and organizations use to represent themselves. Designing a logo is a fun process that can be quite rewarding, but also tricky. There are many different types of logotypes that can be used for different purposes, so finding the right one can be a challenge. In this article, we will discuss what is the purpose of a logo.
The Logo Has Four Common Purposes
While there are many different uses for logos, they typically fall into four distinct categories. These are identification, advertisement, representation, and stylization.
1. Identification
The first and probably the most common use for a logo is identification. When designing a logo, ensure that it is easy for people to recognize the brand or company that it represents. This can be simply due to familiarity or through a clever combination of both. Familiarity can be established through the use of logos that people have seen before or that are similar to well-known logos used by prominent brands.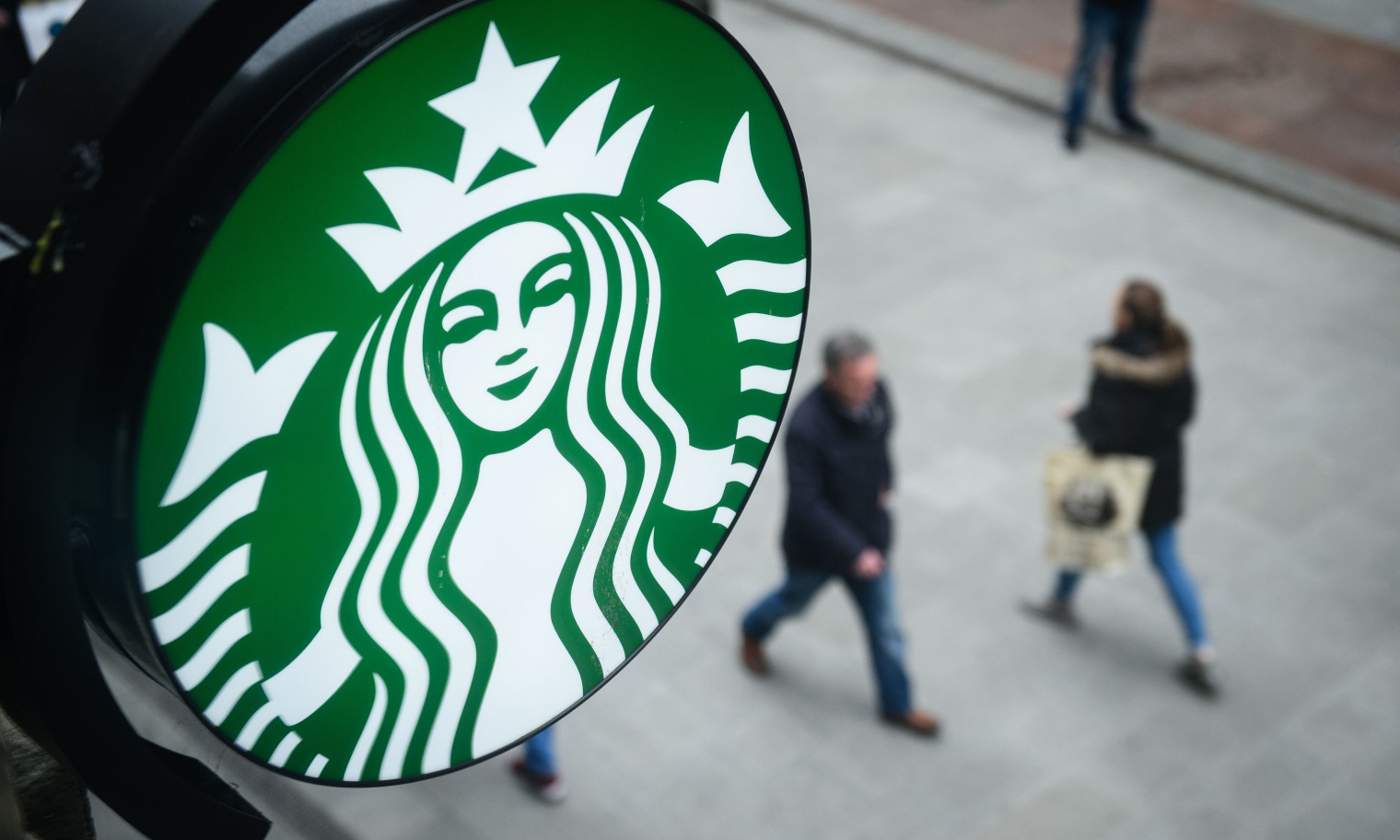 Through familiarity, people can recognize the brand or company that the emblem represents and connect it to the product or service that the brand offers. One of the best examples of this is the Starbucks logo. While the design of the logo may not be recognizable, everyone knows exactly what company they are looking at when they see it.
2. Advertising
Another common use of logos is advertising. When people think of logos, they typically think about brand ads. A company will often use its logo as a focal point or even the entire ad. Designing a logo to be used in advertisements is a great way to gain brand recognition and spread the word about your product or service. One of the best examples of this type of use of logos is the Kratos logo from the God of War franchise. The distinctive red axe and the "K" element in the logo make it easily identifiable even if people have never heard of the game or its characters.
3. Representation
The third use of logos is to represent a specific person, place, thing, or action. When a company, brand, or organization decides to represent something, it will often use its logo to do so. This can be in the form of a "crown" or a set of two arms holding a sword and shield, as seen in the Microsoft logo, or the Nike swoosh. Through representation, people can associate a specific product or service with a brand or company because of the logo design.
4. Stylization
A fourth and probably the least common use for a logo is stylization. When designers want to create a realistic-looking logo that does not involve any typographical elements, they will often use a technique called "photographic simplification."
With this technique, elements from photographs are used to create the visual effect of a three-dimensional logo on a two-dimensional surface. This is most often used with product logos but can be applied to any type of logo.
While all of these uses for logos are valid and can be quite beneficial, designers must remember that not all logos serve all of these purposes. Some logos are designed to be distinctive and recognizable while others are more stylized in nature. Finding the right one for your brand is a process that can be both challenging and enriching at the same time.
---
Why Should A Logo Reflect The Values Of The Brand It Represents?
There is a difference between a logo and a symbol. A symbol is usually a simplified version of a logo designed to be easy to copy and remember. The reason you should always strive for a symbol that is representative of your brand is that you can always remember it easily.
When a customer sees or hears of your brand, they will automatically think of your symbol because it will be the first thing that comes to mind. You can put a symbol on a t-shirt and hang it on your wall, and any customer will know exactly what brand you are talking about without having to ask.
Your logo should always be unique and memorable so that when a customer or a potential customer sees it, they will associate it with your brand or company. The symbol should also be an emblem of your brand, representing your values, philosophy, and mission. Finding the right fit for your brand is all about being distinctive, memorable, and easy to understand.
The challenge that many businesses face is that they do not always know where to start when it comes to branding. Sometimes, companies will use a logo consulting firm to help them find their identity and create a brand strategy, but sometimes those strategies are not always the best fit for the business.
When you are looking to establish your brand, it is a good idea to look into companies that offer online brand guides that can help you find the right identity and strategy for your brand.
Many businesses succeed because they find a common link between their brand and the values that they want to portray. By aligning these aspects, they create not only a memorable identity but one that also serves a functional purpose.
Using a logo strategy that is representative of your brand will help customers understand what your brand is and what it stands for. It will also help your employees better understand what your brand stands for so that they can embody it while engaging in customer care. Establishing your brand and finding the right logo that represents it can be both challenging and exhilarating at the same time.
A logo is often the first thing that pops up when someone thinks about a brand. It is often the first element that customers, stakeholders, and potential employees encounter when engaging with your brand. So it is highly important that you make it a unique, memorable experience.
Developing a brand identity and a corporate visual language is a long and arduous process. It requires a lot of thinking, planning, and strategizing to ensure that each element – whether it is a logo, color scheme, or product – works together to form a complete entity. In this article, we will discuss 10 tips and tricks for making your logo stand out above the rest.
1. Be Different
The first thing that you need to do is to be different. You want to create something unique that will make your brand stand out above the crowd. You can achieve this by coming up with a brilliant concept that nobody has ever thought of before. Or you can simply choose a different font, shape, or color for your logo. Remember: your logo is the key aspect of your branding strategy. So take your time and come up with something really special.
2. Consider All The Right Colors
When choosing a color for your logo, there are several things that you need to keep in mind. First, is the color consistent across all marketing material including websites, business cards, and social media? Nowadays, it is essential to have a single consistent look and feel throughout all your marketing materials. Choosing a color that contrasts well with all other elements of your branding is key. This is where you want to place emphasis, not on a particular element but on the overall look and feel of your brand.
3. Consider Visually Unique Design
Your logo is a piece of art that will be displayed in full view of customers, stakeholders, and potential employees. So make sure that the design is something that will grab everyone's attention. There are several guidelines that you can follow to ensure that your logo is unique and memorable. First, make sure that your logo is designed using a vector program like Adobe Illustrator. This will allow you to scale the logo to any size without losing the quality of the image.
You can also use a tool like Canva to help you create a quick logo in a matter of minutes.
Keep repeating this process until you come up with a design that you are absolutely satisfied with. Remember: you are the person that customers will come back to time and time again for, so make sure that you are confident in your design decisions. If you are not, then you might not be considering all the right options. There is no rush to come up with a perfect design; you can always go back and fix it later.
4. Play Around With Colours
If you are really stuck for ideas, then why not try playing around with colors? There is a wide range of colors available to you, so you can find something that suits your brand perfectly. If you are looking to attract a younger audience, then blue might be a perfect choice. Alternatively, if you are looking to target an older audience, then you might want to consider using a more traditional color scheme. But as we have established, your logo is a key element of your branding, so it needs to match your website, social media, and other marketing material.
5. Experiment With Different Fonts
Your logo is a key focal point for your brand. It will be displayed in large, bold letters on all your marketing material. So why not take the opportunity to experiment with different fonts? There are several well-known fonts that you can use for your logo, like Comic Sans or Tahoma. Have a look at the Aldo brand for example. They have used Comic Sans for their logo, and it really works well. It is light, it is fun to look at, and it makes the logo stand out above the rest.
6. Keep It Simple
The design aesthetic of your brand is an important part of your overall branding strategy. So once you have finally chosen a design that you are happy with, take the opportunity to simplify it. If you have followed all the advice above and have come up with a memorable, unique logo, then why not take the time to simplify it even further? If you are using a looping pattern or an image of a dog in your design, then you might want to consider removing these elements to keep the focus on your logo.
7. Be Creative
Your logo is important to your branding strategy, so take the time to be creative. After you have made the decision that the design is perfect, it is time to get imaginative. Use your imagination and brainstorm ideas for the logo. Make a list of everything that you can think of that is unique and memorable about your brand.
Then, use this list as a guide to help you come up with unique ideas for the logo. Be as creative as you can and have fun with it. Once you have gone through all the possible ideas, you will most likely choose one that you are confident will be memorable and unique. Your job now is to ensure that this logo is perfect.
8. Play Around With Shapes
Schemata are sets of shapes that you can use to create artwork for logos and branding material. Why not have some fun and experiment with different shapes and see what happens? You can start with circles, squares, triangles, or any combination of these. If you are looking for more unique artwork, then why not try using a shape that is not commonly used in the design? For example, if you are a flower business, then use a sun or a flower as the basis for your design.
9. Keep It Organized
Your logo should be easy to find, read, and remember. If you have used a combination of letters and shapes, then you have an opportunity to create something memorable that will be difficult to forget.
10. Experiment With Lighting
Your logo is going to be used on numerous platforms including websites and social media. So, it is important that it looks brilliant regardless of the type of lighting used. You can achieve this by playing around with different lighting scenarios including sun, moon, and indoor lighting. If you want to create a mood, then use soft lighting to reflect a sense of ease and relaxation.
There are several tips and tricks for making your logo memorable. Keep in mind the 10 pieces of advice listed above, and you will be on your way to creating a unique and memorable experience for your customers, stakeholders, and potential employees. Good luck!